International Club of Myrtle Beach's driving range is being redeveloped.
So the club has joined a few other courses in the market including Pine Lakes Country Club and Caledonia Golf & Fish Club without an area to practice or warm up before a round.
Yet in this case, the club's loss will also be the club's gain.
The driving range is being developed into 44 homes by property owner Chris Manning of Chris Manning Communities, and a portion of the revenue from each home sale will be dedicated to club improvements.
A total of $300,000 is earmarked for the Murrells Inlet club, according to Rob Mosser, executive vice president of East Coast Golf Management, which manages it.
"Frankly I think it's a bit of a unique situation, because the owner of the golf course is also the developer," Mosser said. "He wouldn't have to invest in the golf course but he's made the decision to do so, and we'll be able to, for example, give the clubhouse a facelift and build onto the clubhouse with an outdoor patio. We're going to be able to do some cart path work, have a new irrigation system.
"So we're excited that will pay dividends down the road from those improvements that are much needed."
International Club is a 6,850-yard, par-72 Willard Byrd design that opened in 2000. The driving range closed in November and site work is continuing.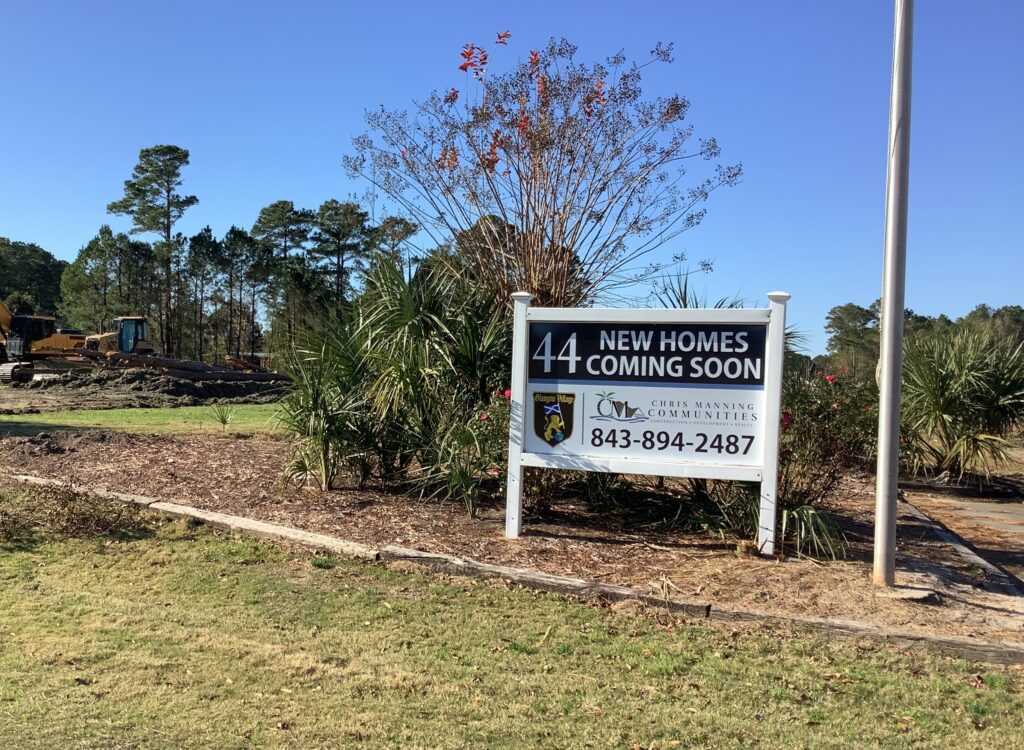 Club undergoing changes
Several changes are under consideration.
A building near the clubhouse that had been used for golf instruction has been remodeled and a portion is being used as a real estate sales office.
East Coast is considering a hitting bay, primarily for members, with a screen and launch monitor and/or Protracer technology. It could go inside the former instruction building or outside near the new patio.
"We're trying to create a little entertainment as well," Mosser said.

The former teaching building will likely be repurposed after housing sales are complete.
Instructors Chuck Wike and Brad Redding were working out of the building and using the range, which closed in November, for the past several years.
Wike has moved to nearby Indigo Creek Golf Club, while Redding, who was traveling once a month for long weekends of teaching from his home in Tennessee, is working on his next location in the market.
The planned outdoor patio will have tables and seating. The kitchen will likely be upgraded, and "the game plan is to be able to offer expanded hours and an improved culinary experience," Mosser said. "So we're servicing the community. Offering a better culinary experience right in their backyard is our goal."
Mosser said home food delivery at some point is a consideration.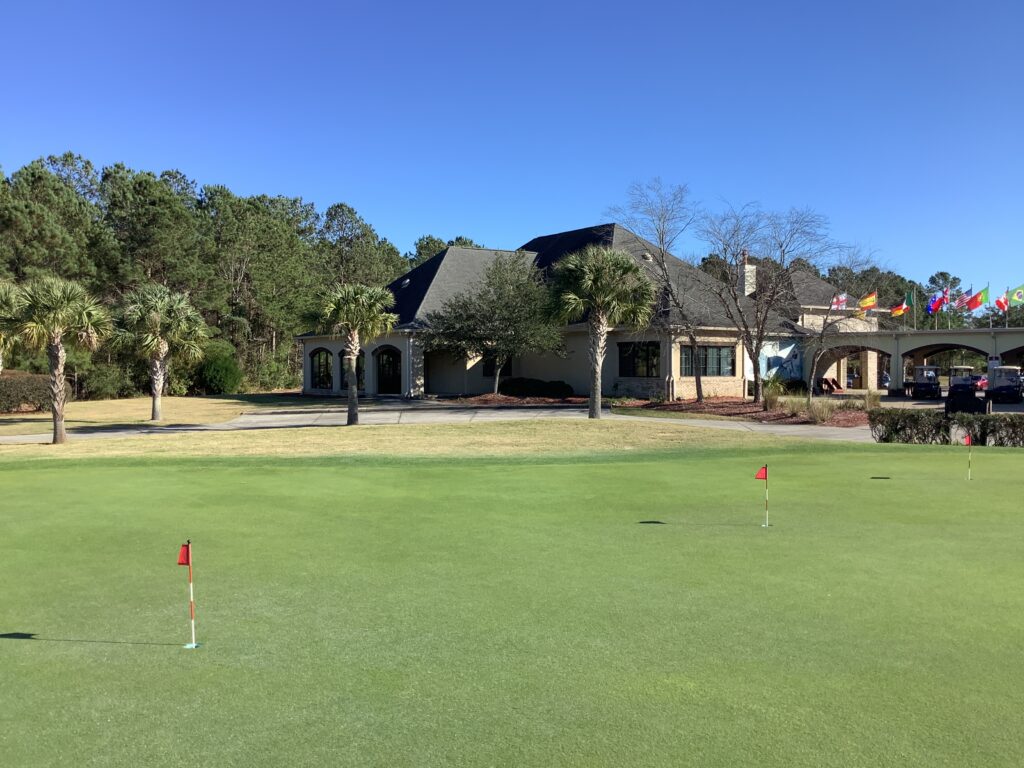 Housing development coming
Chris Manning Communities, which is based in North Myrtle Beach, is building 44 modest single-family homes that will be between 1,800 and 2,700 square feet.
The development is being called Glasgow Village and is projected to include a lake.
Community amenities at International Club for new homeowners will include a pool, fitness center and playground.
Mosser said East Coast has been working closely with the community's master homeowner association,.and plans to add an amenity or two on HOA property.
He said the club only has about 35 members, and new homeowners won't be required to become members. "We'd like to see the membership grow so we can have more functions specifically for members," Mosser said.
But East Coast is also content with a smaller membership.
"International Club is in a unique spot in that the daily fee business and walk-in business and local business is phenomenal," Mosser said. "We like having the tee time inventory available."