GEORGETOWN | The Wedgefield Plantation Country Club estate has American Revolutionary War history, a plethora of palatial live oaks that date to the first European settlers, a 50-year-old golf course, and maybe even a ghost or two.
It also has owners who over the past two years have revitalized the historic property with ambitious goals of greatly increasing traffic to multiple facets of the club, making it a stay and play destination, and elevating Wedgefield's social status.
They are working toward those outcomes with an aggressive schedule of renovations, improvements and additions that began almost immediately after they purchased the club in October 2021 and are ongoing.
"It was a big decision whether we were going to buy it or not. It was really busted up," Wedgefield partner David Crescenzo said. "We bought it because it was a great layout, a beautiful property, it just needed love – needed lots of love. I simply call it a labor of love because you really have to love the project to put the kind of effort that we've put into it."
The other owners are David's brother Phil Crescenzo, Phil's son Christian, and Charleston National Golf Club owner Timothy Kane. Only Kane has previous golf business experience, but all of the owners are avid golfers and love the sport.
Becoming golf course owners
Kane and Phil are neighbors off Charleston National's fourth hole, and Phil was on the community's HOA board. They became fast friends, and Kane asked Phil if he was interested in being in the golf business in some capacity.
"I said it would be like a bucket list business for me because I've always played and I've always been a member of a country club," Phil said. "I never imagined the opportunity to own a country club would surface some day. He said the only country club in Georgetown can be bought, and he started telling me about it and I said I have to go take a look."
The Wedgefield HOA was considering buying the course before the coronavirus pandemic hit, opening the door for Kane and the Crescenzos.
The Crescenzos have all been successful in multiple businesses. All three are involved in a health and wellness business headed by Phil, and all three either reside or have a second home at Charleston National.
David is a large salon/spa owner in south New Jersey who is also involved in real estate. Christian owned a large mortgage company before the real estate crisis hit around 2008, and Phil was in the sign business prior to being in the wellness business for 30 years.
"That's on cruise control now and I'm back to my roots with creative things," said Phil, who is overseeing Wedgefield construction and renovations. "I'm responsible for the design, beautification, architecture and restoration, and there was a ton of it here."
Christian is Wedgefield's director of operations, and David handles some administration and marketing largely from his New Jersey home, though he regularly makes trips to Georgetown.
Kane is the overseer of the entire project and visits the property regularly.
"Tim is doing significant investing in Georgetown. He's very bullish on the economic future of Georgetown," David said. "And when we heard there was a golf course in disrepair and needed some love we came and took a look and fell in love with the property. So we decided to go all in and we're hands-on. It was immediate and it's all hands on deck."
Construction crews from New Jersey were housed on the property during their work that began in the purchase's aftermath.
"The community was really surprised with how quickly and well we renovated and got things going," said David, who added that surrounding property values have increased significantly over the past two years. "There is a drastic difference in the conditions of the golf course from when we bought it to now.
"Seeing the community's participation in everything we do, it's evident they appreciate us being here."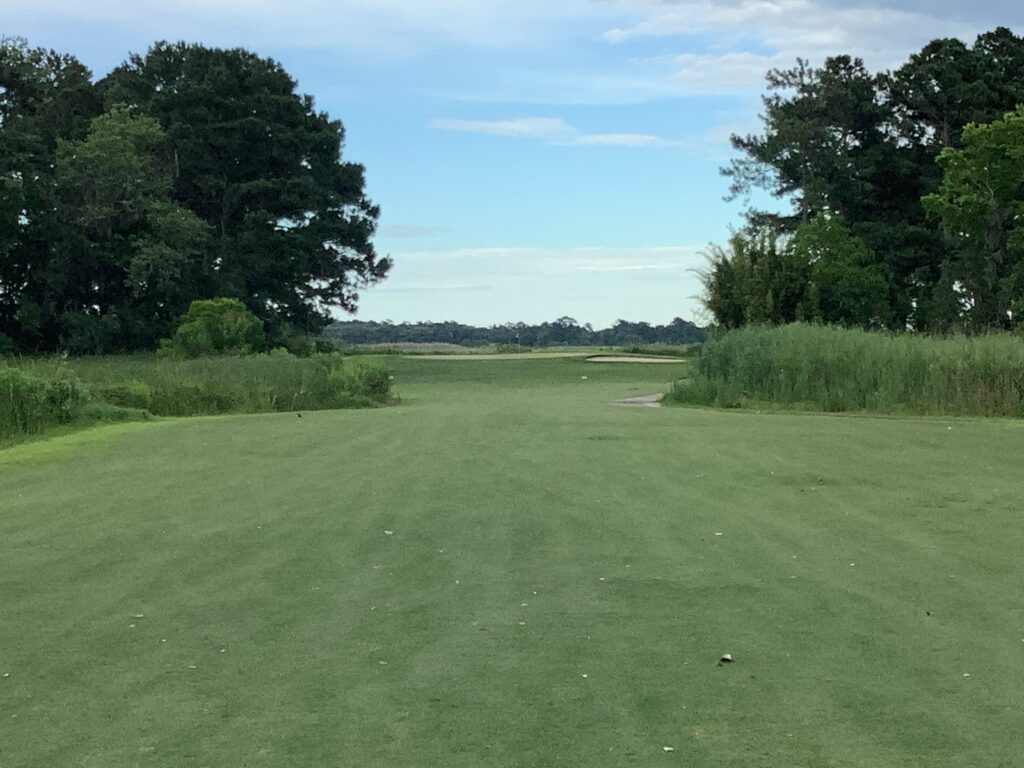 Making vast improvements
The owners see Wedgefield as five different but connected businesses: golf, the driving range, the pub, stay and play packages, and weddings and events, and they have put work into all of them.
They rebuilt a ramshackle cart barn into a pro shop, offices and the Cypress Room that can host small events and meetings.
They also converted a building into the Brick House Pub that seats about 45 inside and 50 outside.
The existing driving range has been expanded, a small building was added with a ball dispenser, and the owners are building a practice facility – apart from the driving range – near the entrance that will include target greens, bunkers and putting greens.
The 7,059-yard, par-72 Porter Gibson and Bob Toski design has six tee boxes going down to 4,838 yards, with blue tees measuring 6,565 and white tees measuring 6,208.
The property includes 68 live oaks by Phil's count, with some estimated to be up to 500 years old.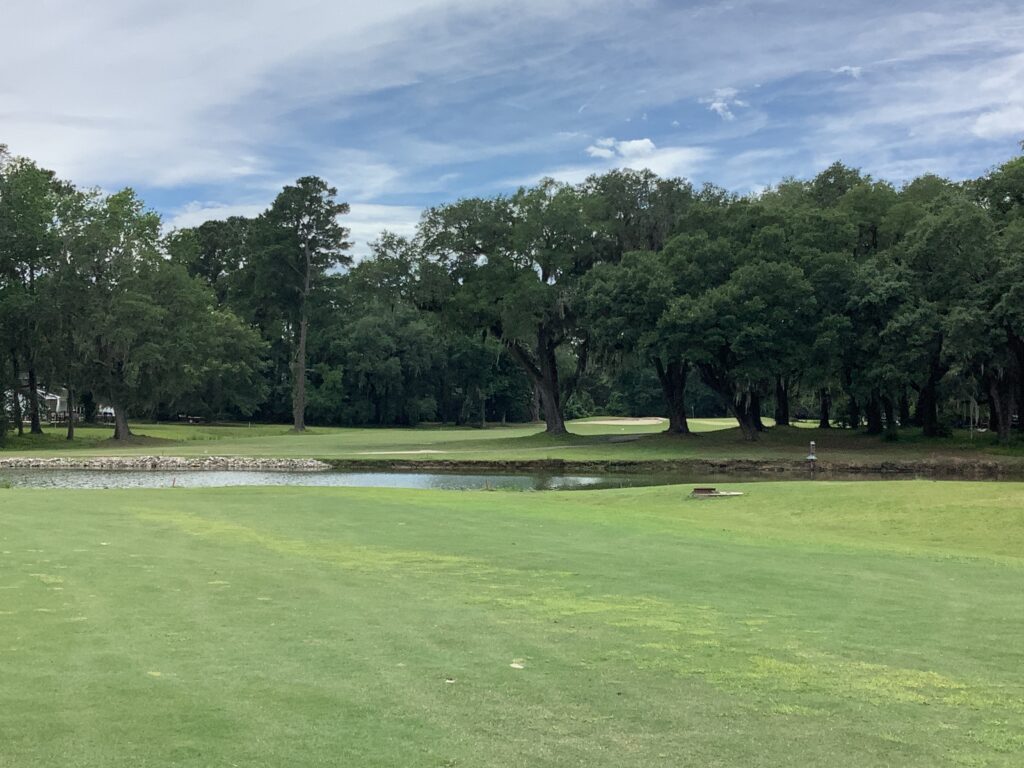 Champ Detamore, who has worked as a pro in Arizona at The Boulders and Phoenix Country Club, and The Crosby Club at Rancho Sante Fe in California, was hired as the director of golf in February. Amie Philo is an assistant who has been at the club since 2019.
Superintendent Zach Adler was hired in June 2022 after spending time as an assistant in the Hilton Head Island area at Belfair, Long Cove Club and Dunes West Golf Club.
Justin Patterson is the Food & Beverage director after being the F&B director at the private DeBordieu Club in Georgetown.
Wedgefield aims to become a stay and play destination. Six lodging units are all within a few hundred feet of the pro shop, pub and driving range.
Three cabins have been gutted and renovated to house overnight guests. A tree was growing through one of the cabins.
The one-bedroom Butler Cabin has a downstairs king and a double bed in a loft. The Crescent cabin has a single bedroom with a king bed. A third cabin is a two-bedroom.
In addition, the Manor House suite that is popular with wedding parties as a honeymoon suite has a king bed, and the Carriage House to the left of the Manor House has two units, each sleeping up to four people.
The property can house 10-12 golfers now and the owners hope to eventually get to 16.

Wedgefield has joined more than 60 other Grand Strand courses in the Golf Tourism Solutions agency that provides marketing and technology to the Myrtle Beach market.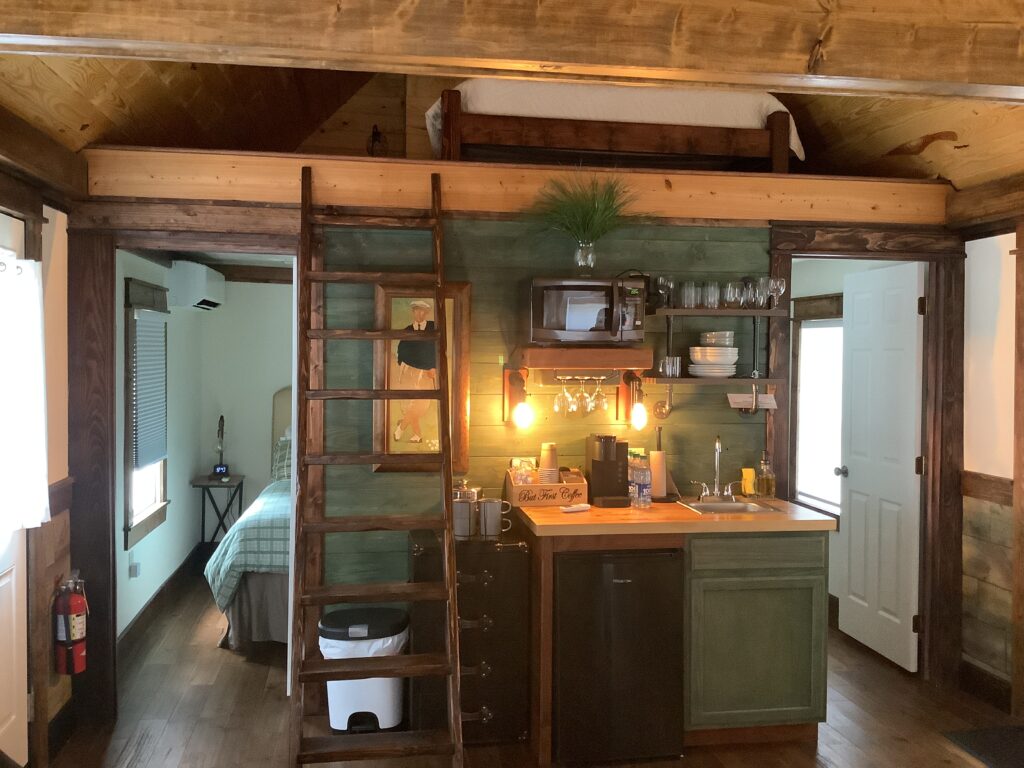 The Brick House Pub features Bruni's Pizza shipped from New Jersey, and the kitchen is being reconfigured to expand the menu to more than a dozen items including cheesesteaks, burgers and weekly specials.
A handful of specialty cocktails include twists on classic drinks that incorporate locally-produced liquors and ingredients, and the pub features some draft and canned beers from breweries along the Carolinas coast. Tap takeovers featuring area breweries are planned.
Wine offerings include those created by natives of Pawleys Island and Little River who moved to California to make wines.
"The distributors know that I like to deal with local people," Patterson said.
Pub hours are 9 a.m. to 7 p.m. Sunday through Wednesday, and 9-9 Thursday through Saturday.
The club is hosting weddings beneath one of the largest oaks on the property adjacent to the Manor House and pub. It's also welcoming other events and gatherings with use of the Manor House.
Other additions and Improvements under the new ownership include:
_ Common walk and cart path areas were created around the pro shop, cabins and manor house.
_ The 168-yard par-3 16th hole was partially redesigned with rebuilt tees and a bulkhead along two combined ponds near the green. The back of the 17th hole was partially cleared to open up views of the Black River.
_ Hole monument signs were created, some with the names of supporting corporate members.
_ Ponds were cleaned and continue to be regularly treated.
_ A brick vestibule was built, potentially for a bride to use on her way to the alter.
Upcoming projects include an upgraded maintenance building and new equipment, and a new fleet of golf carts.
The owners want to increase member tournaments and host other events such as outdoor concerts.
Daily green and cart fees are generally between $42-$55 depending on the day and time of day.
A current 50th anniversary membership special is three years for $187 with a $20 cart fee each round that is limited to afternoon tee times booked within three days. More than 500 have been sold in a month.
Additionally, Founding Memberships are closed at 100 players and Platinum and VIP memberships are being developed.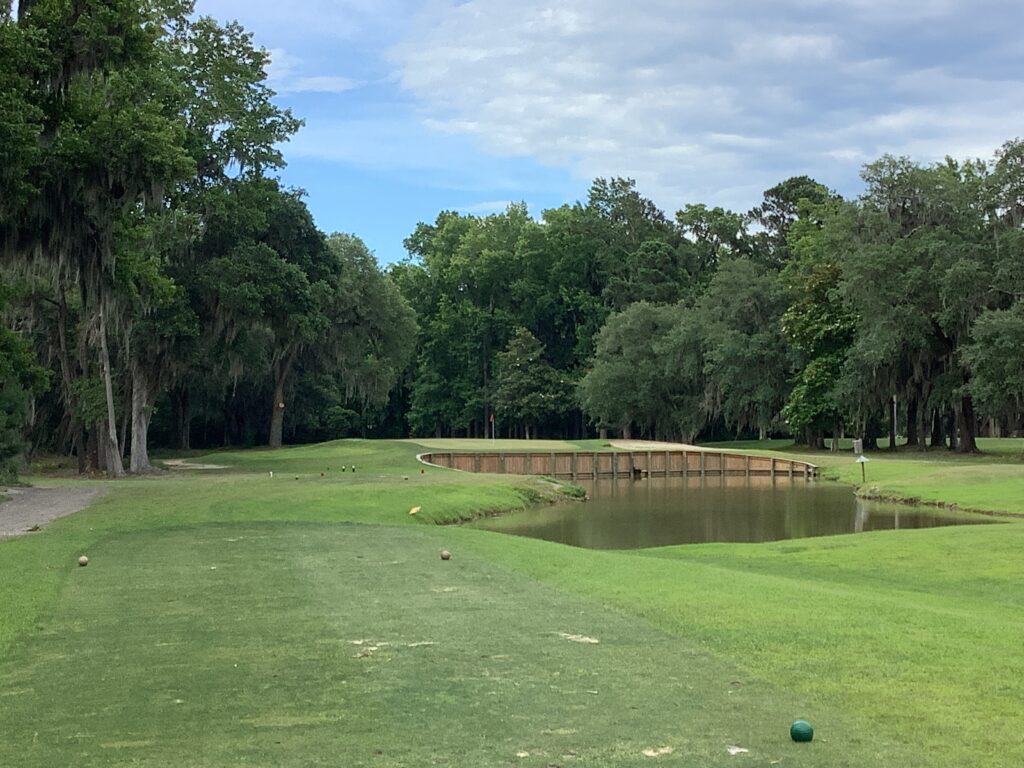 History and haunted?
Wedgefield's golf course opened in 1972, so its extended 50th anniversary is being celebrated.
According to the owners, one of the 'Phantom Five' owners of the Philadelphia Phillies owned Wedgefield in the 1980s, and a group under WPCC owned the course from 1988-2004.
The Marlowe family of Georgetown purchased the course in 2004 and made a number of needed improvements including drainage and irrigation.
Ray Watts, a developer based in Charlotte, purchased it and eventually closed it in 2016 citing a lack of play and poor financial performance.
Paramont Capital of Phoenix, Ariz., foreclosed on the property late in 2016 and it remained closed for more than two years.
Mitch Thompkins, a Georgetown native, reopened it in 2018 after agreeing to a five-year lease to operate Wedgefield from then-owner Harry Karetas, the owner of Terminal Storage in North Myrtle Beach. Thompkins is still involved in the upkeep of the course and property.
Legend and local lore have it that the property is haunted.
During the revolutionary war, a British sentry who was watching prisoners that were part of Francis 'The Swamp Fox' Marion's regiment was beheaded during a rescue mission. Multiple people reportedly saw the headless British soldier's ghost in the aftermath both on foot and on horseback
Additionally, a head pro at the course several years ago reportedly took his own life in the old pro shop.
"Oh it's definitely haunted," said Detamore, who lives on the property at the pool house. . . . "You hear stuff all the time. At the end of the day [assistant pro] Mike [Stewart] and I are the only ones out here so you hear pretty much everything. At night, you just hear thumps and bumps outside. I believe there are things out here that make noise that aren't from today's era."
The manor house has had some famous occupants. Robert and Mary Goelet of the Vanderbilt family stayed in suites in the Manor House and they were converted into mostly a bar and ballroom.
Decades ago, the lower level that is largely underground was the site of high-stakes poker games and other social gatherings by prominent figures in Georgetown.
A new and promising era at Wedgefield Plantation has arrived.