A party and games area near the 17th green and 18th tee called The Grove, and two pro-ams are part of the preliminary plans for the Myrtle Beach Classic.
The first PGA Tour event on the Grand Strand will be held the week of May 6-12, 2024 at The Dunes Golf and Beach Club.
The international sports marketing agency Sportfive has been named the event's operator, and the company has moved two-year Barbasol Championship tournament director Darren Nelson to Myrtle Beach be its tournament director.
Nelson and some of his staff are already on site, and he shared some details and insight Thursday into specifics of the inaugural tournament.
"The tour is great to work with. They want creative and fun ideas They want each event to be unique and have its own identity," Nelson said.
Early thoughts include a parachute team landing on the beach in front of The Dunes Club as part of opening ceremonies, and a tournament-affiliated concert.
The Grove will be adjacent to the 17th green and 18th tee box in an area in and around 18th hole alternate tee boxes, with games such as cornhole, beer and liquor offerings, and other activities. It is modeled after a large area near the 17th green and 18th tee box at Harbour Town Golf Links in Hilton Head Island during the PGA Tour's RBC Heritage.
"We want kind of the fun place, the party place," Nelson said. "We're trying to create that vibe in Year 1 and certainly build on that for Year 2."
Nelson said the beach and Myrtle Beach's other inherent and created tourism draws will be utilized to entice players and their families.
"I think we're going to use all of our natural resources for this event for sure. We want it to be fun, we want it to be an event the players want to come to," Nelson said. "When the wives have a good time they usually say, 'I want to go back to that event,' or 'You're going to play in that event,' so we hope some of those conversations organically take place and we want the families to come here. We're going to have one of these great hotels right on the ocean here as our host hotel."
The tour and Sportfive plan to have one or more events tied to the tournament for junior golfers, such as a golf clinic. "We want to introduce the game to as many folks as we can having this platform of a PGA Tour event here on the Grand Strand," Nelson said.
Nelson participated in a town hall meeting with 300 Dunes Club members on Wednesday night.
"There are only 36 of these on the regular season FedExCup schedule, so . . . to get a new event with a clean slate doesn't happen very often. So we're super excited," Nelson said. "The energy level is high. The excitement level is high."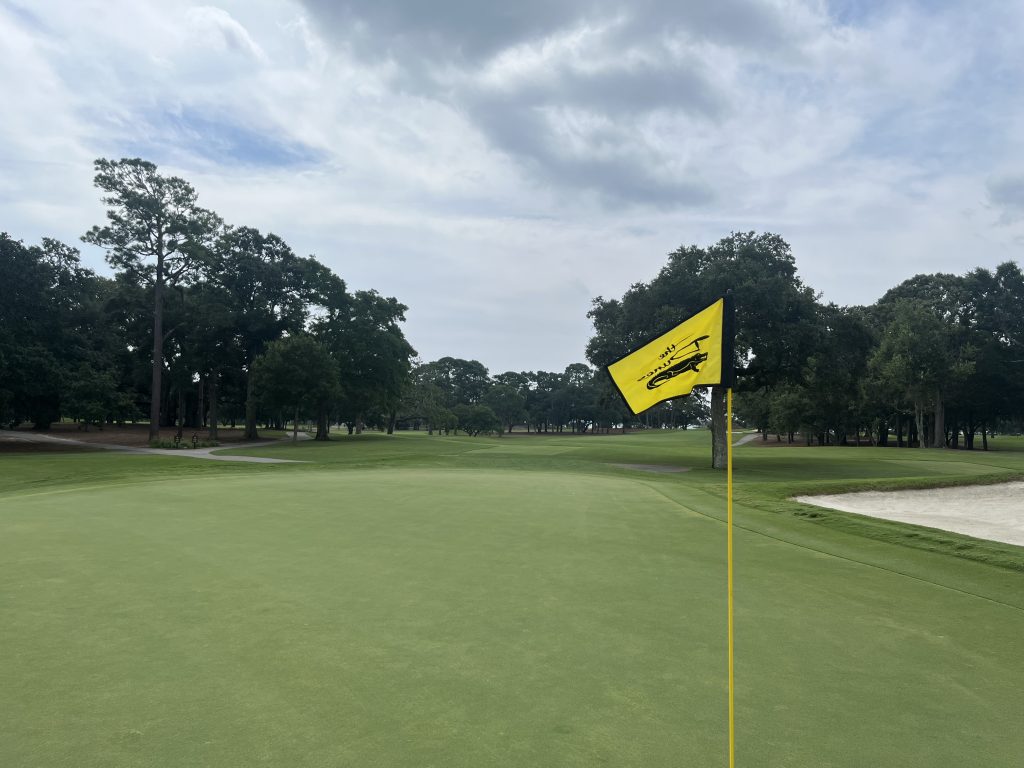 Getting off the ground
Sportfive's golf events division will oversee all aspects of the tournament's operation and management, including sponsorships, pro-ams, hospitality, player arrangements, volunteers, promotion and ticket sales.
The 2024 Myrtle Beach Classic will be played the same week as the tour's Wells Fargo Championship in Charlotte, N.C., which will feature the top 70 to 80 players on the PGA Tour and have an elevated purse that is expected to be $20 million.
Myrtle Beach's event has a $3.9 million purse and will feature a field of 120 players, according to Nelson.
The Barbasol Championship in Kentucky is also what is dubbed an "opposite field" event, as it coincided this year with the more lucrative Genesis Scottish Open in July. But when Nelson took over the Barbasol it was already in existence, so starting a new tournament from scratch presents more challenges.
"Just the logistics of getting everything set up in Year 1, then in Year 2, not that it's easy but it's easier in Year 2 for sure," Nelson said. "You just get better."
Nelson said Sportfive will be working on adding more corporate sponsors. Corporate hospitality will be available on the course including chalets around the 18th green and cabanas on the 18th fairway, and other sponsor opportunities include ticket packages and two pro-ams on Monday and Wednesday.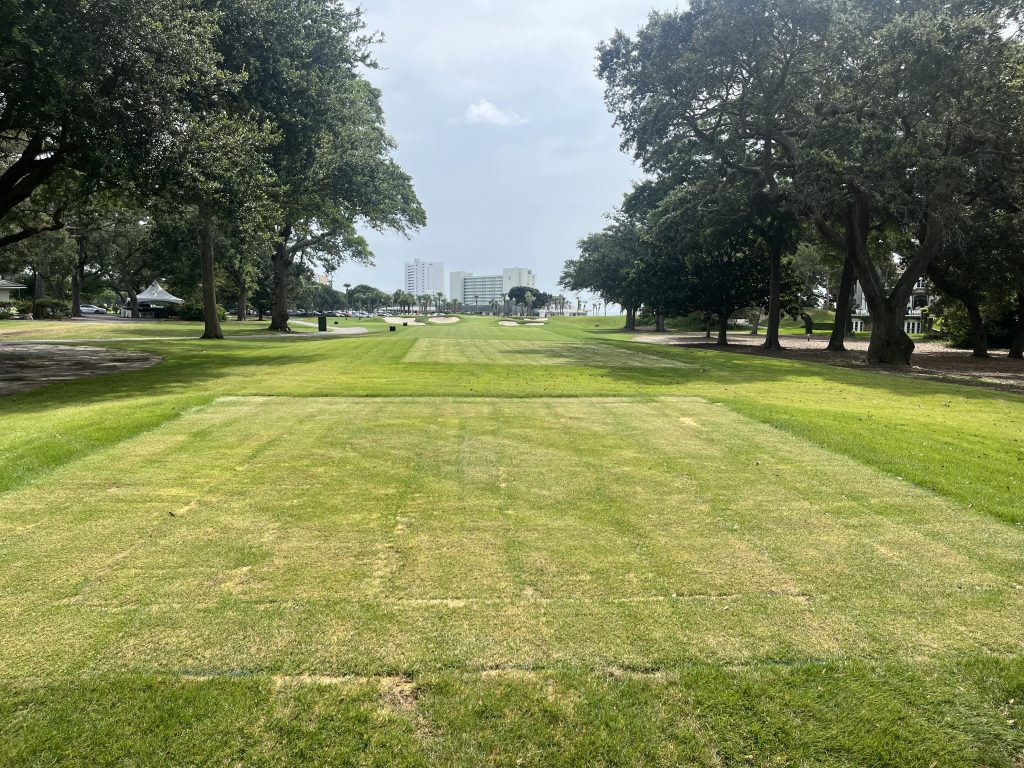 Tournament specifics
The Wednesday pro-am will include a pairing party on Tuesday night, and participants will play with two PGA Tour players – one for nine holes each. "You don't get that kind of inside-the-ropes experience in many if any other professional sports," Nelson said.

Approximately 800 volunteers will be recruited to help the tournament run smoothly. Interested volunteers can leave their name and contact information on the MyrtleBeachClassic.com website.
General admission tickets to the tournament are expected to be for sale mid-fall on the site and Nelson said they will be $50 daily with a weekly badge costing approximately $170. Spectators will be allowed Wednesday through Sunday of tournament week.
A marketing campaign will soon begin.
Nelson said having the Myrtle Beach Area Chamber of Commerce as a title sponsor has been and will continue to be beneficial in finding sponsors and businesses to provide needed tournament support, such as catering, fencing, storage, portable restrooms, public parking and shuttles, etc. The location of off-site parking is still being determined.
"The great thing is we have Visit Myrtle Beach as our title sponsor and they have a lot of those relationships already, so it's almost like it's one-stop shopping with them," Nelson said. "They've already introduced us to a lot of folks. The good thing is people are excited about it."
The Golf Tourism Solutions marketing and technology agency that promotes the Myrtle Beach market also played a role in bringing the tournament to the area and will continue to play a role in supporting it.
The tournament will donate at least $225,000 annually to charities that are expected to be predominantly local.
"The tour is very philanthropic. They want to leave the community in a better place than they found it," Nelson said.
A tournament committee will determine the recipients of player sponsor exemptions, Nelson said.
Visit Myrtle Beach and The Dunes Club have a four-year contract to host the Myrtle Beach Classic as an opposite field event. The long-term future of the event is undetermined.
Nelson cited the Sanderson Farms tournament in Mississippi that was an opposite-field event that graduated to a regular full-field event with a Masters Tournament exemption at stake with a win. Though Myrtle Beach would likely need a major corporate sponsor to step up and supplant Visit Myrtle Beach as the title sponsor.
"Never say never," Nelson said. "The goal is to grow this event every year and have a bigger impact on the charities every single year and who knows, the sky is the limit with what we can do here. It's such a great community and great golf course so there are lots of positives."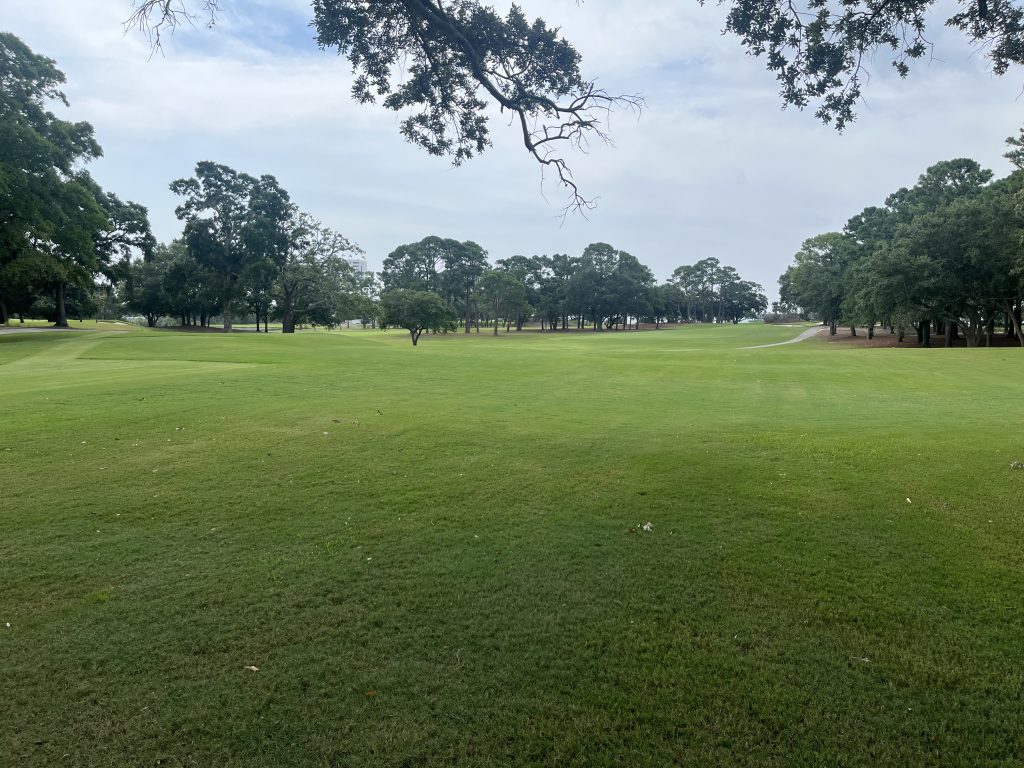 What is Sportfive?
The agency, based in Germany with bureaus in several countries including New York in the U.S., operated four PGA Tour events during the 2022-23 season, including a pair of opposite field events that it has managed for the past couple years.
It operated the Barbasol Championship that in 2023 was played the same week as the Genesis Scottish Open in July, and Puerto Rico Open held the same week as the Arnold Palmer Invitational in March. It also operated the tour's Fortinet Championship last September and The American Express in January, which were both played in California.
It also operated the Korn Ferry Tour's LECOM Suncoast Classic.
Internationally, the agency manages the Singapore Open, the Singapore Women's Open, the Simone Asia Pacific Cup and the BNI Indonesian Masters.
In 2021, Sportfive gained some PGA Tour tournaments when it acquired the golf event management, consulting and sales company Global Golf Management to expand its reach in golf.
Sportfive existed as part of Lagardère Sports & Entertainment before a rebranding in May 2020.
Much like RBC, a title sponsor of two PGA Tour events, Sportfive has playing clients and ambassadors that include Jon Rahm, Phil Mickelson, Brian Harman, Tom Kim, Keegan Bradley, Harris English and Davis Love III.
Nelson has worked in the golf industry since 2001 with experience in junior, college and professional golf operations, sponsorship and development. He worked for the PGA Tour for three years, where he was involved in the tournament leadership initiative that trained tournament directors, following a stint with the American Junior Golf Association (AJGA).
He expects to remain the Myrtle Beach Classic tournament director for the duration of its existing four-year contract. He is one of Sportfive's three full-time staff members who will be based in Myrtle Beach.