One of the premier golf courses on the Grand Strand has been acquired by one of the premier golf course operators in the United States.
Tidewater Golf Club, which was named the nation's best new public course by both Golf Digest and Golf Magazine when it opened in 1990, has been purchased by an investment group affiliated with KemperSports, which took over operation of the North Myrtle Beach course this week.
KemperSports CEO Steve Skinner said Thursday that the company intends to continue operating Tidewater as is.
"We like the model as it is now with the public play, the destination package play and annual pass play," Skinner said. "We think it's a good model and have no plans to change that model. . . . We'll continue as we operate it to learn more about the market and more about what the customers want and where the demand is, but right now we feel pretty good about the programs they have in place."
Tidewater may not be the end of the company's venture onto the Strand. KemperSports manages more than 140 golf courses, private clubs, sports venues, and destination resorts nationwide – coast to coast and border to border – including some of the most recognized names in the golf industry.
"We have other partners out there looking at other assets in the market," Skinner said. "We hope to grow in that area. We think there are some real good opportunities there. We like the market demographics and the attraction it has to folks. So we hope Tidewater is kind of our anchor account, if you will, and we can grow from there."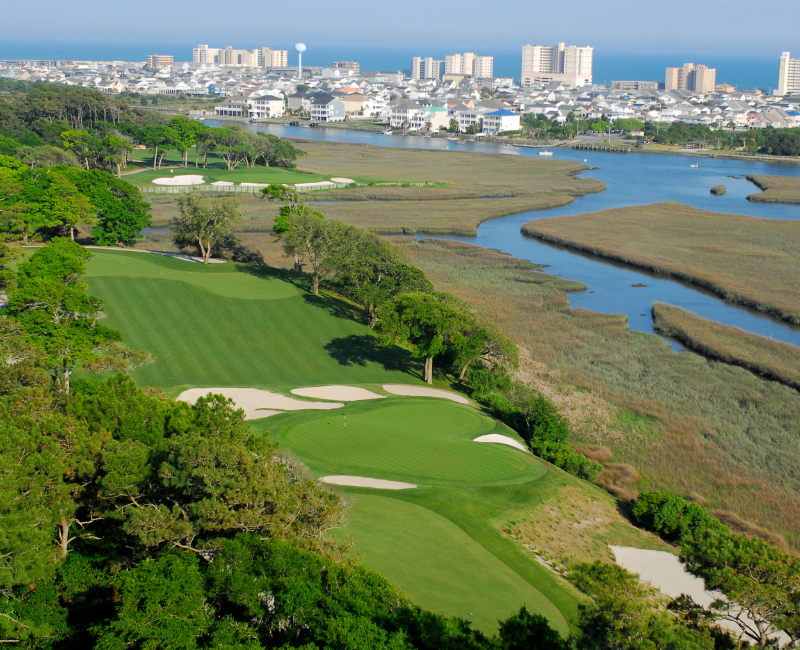 A golf industry titan
KemperSports is headquartered in Chicago and has been in business for four decades. The group that bought Tidewater is a partnership that involves company partners, Skinner said.
KemperSports has courses in 28 states and its prestigious properties include Chambers Bay in Washington and a few courses at both Bandon Dunes in Oregon and Streamsong Resort in Florida.
Despite its extensive list of courses, Tidewater is the company's first venture into South Carolina. In the mountain areas of North Carolina it manages Sequoyah National, Broadmoor Golf Links and Kenmure Country Club.
"South Carolina and North Carolina is one of the areas of the country that we are less represented in, and I'm not sure why that is after all these years," Skinner said. "So it's an area we're looking to grow and we think Tidewater provides a great first entry into the market."
Skinner said KemperSports may have shied away from the Grand Strand in the past because of a saturation of courses, as the market hit nearly 120 courses in the early 2000s before having 20 close between 2005-07 and another dozen or so close in recent years.
"Frankly the balance of supply and demand in the Myrtle Beach market has improved over the last several years," Skinner said. "There was a time years ago when there was just overbuilding, so it wasn't as good to be a golf operator. We think now the balance is better and the destination continues to improve and attract a lot of players, a lot of avid golfers."
If KemperSports expands on the Grand Strand, it will likely do so with another high-end facility.

"It all depends. We have a wide-ranging portfolio of properties, but we think properties that are in the top quarter of the market perform better overall than kind of the middle," Skinner said. ". . . What we would look to do is continue to add properties and continue to work with the package groups and grow that base and upgrade the service level."
KemperSports boasts more golf properties named among the top 100 U.S. public and resort courses as rated by Golf Magazine, Golf Digest and Golfweek than any other management company, and added to that number with Tidewater.

The plan for Tidewater
Since its opening, Tidewater has regularly been named one of the top 100 public, resort and residential courses in the country by multiple national magazines, cracking Golf Magazine's top 10.
It has also been rated one of the top courses in South Carolina by multiple organizations and publications, and in 2022 it was named the South Carolina Golf Course of the Year by the state's course owners association.
Tidewater, a 7,044-yard, par-72 design that is credited to Ken Tomlinson, is situated between the Intracoastal Waterway and Cherry Grove Inlet, with several holes running along both, which contributes to its reputation as a scenic, challenging and fun layout.
"That's one of the things that attracted us to the opportunity, is when we talked to people who are in the market or spend a lot of time there, it always came up on the list of the top couple that they mentioned, so we're excited," said Skinner, who first visited the property a couple months ago.
Skinner said KemperSports is retaining the existing staff at Tidewater, led by longtime general manager Chris Cooper. The clubhouse restaurant operator is also being retained.
"We've got a great team at Tidewater that we're taking on," Skinner said. "We think with some of our marketing programs, and we'll institute some customer service training programs, we [can] elevate the experience everywhere we go."
KemperSports is already considering some improvements at Tidewater, beginning with a bunker renovation project that could begin soon and upgrades in and around the clubhouse.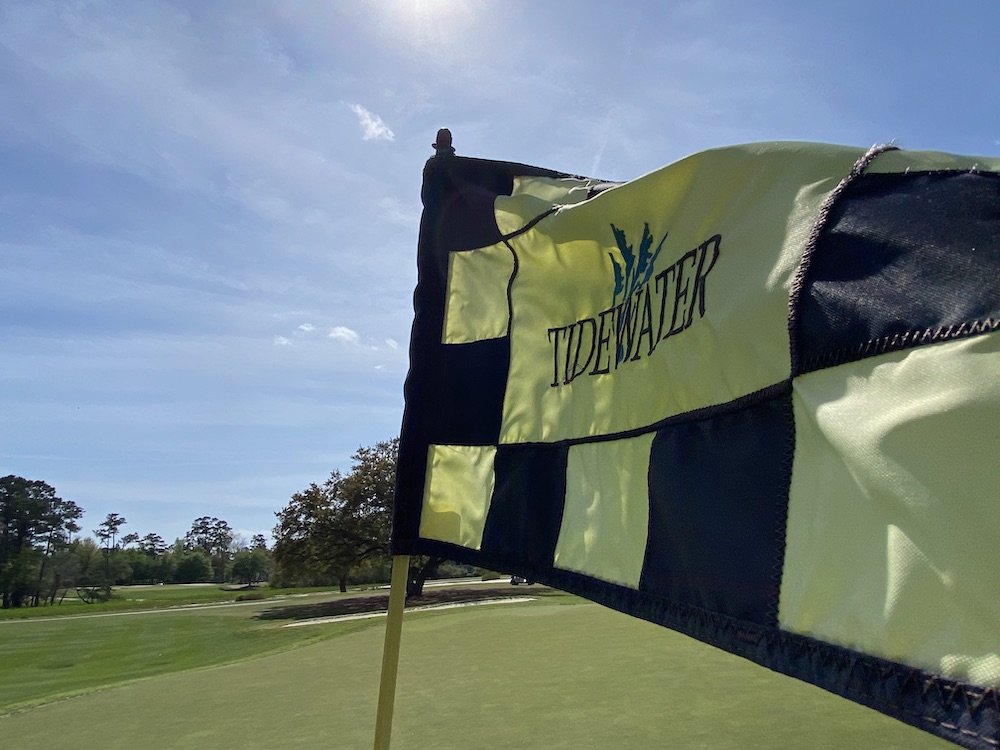 KemperSports manages more than 100 of its properties for otherwise unrelated third parties, Skinner said, leases about 15, and is more invested in about 15 including Tidewater.
KemperSports purchased the course from its founder and developer, William Cassels Jr., the longtime chairman, president and chief executive officer of the trucking company Southeastern Freight Lines who is now in his 90s.
Skinner did not divulge the purchase price.