The sale of Sea Trail Golf Resort & Convention Center is complete, setting the stage for new management of the three golf courses and several million dollars in planned improvements and development.
The new ownership group features the owners of Riptide Builders, Rivers Edge Golf Club, and the Golf Trek and Myrtle Beach Golf package companies. It closed on Nov. 1 on the final pieces of the 2,000-acre resort in Sunset Beach, N.C.
Combined with a purchase in March from previous owner Chinaway Corporation, the company branded Sea Trail Golf Resort Management, LLC now owns the courses, commercial properties, newly renovated convention center, Village Activity Center, adjacent 15-acre tract of land that will feature new lodging and other resort components, and an approved 150-room hotel site adjacent to the convention center.
"We want to make it something different for the Myrtle Beach market as a true stay and play golf resort destination," said Sea Trail Golf Resort Management, LLC partner Parker Smith. "We'll have a hotel, we'll have three golf courses, we'll have vacation rentals, we'll have a resort pool and amenities center, we'll have a golf simulator experience, we can host corporate groups in the 40,000-square-foot convention space, we can run big tournaments, and the beach is seven minutes to your toes in the sand.
"There are just so many different options without having to leave the property."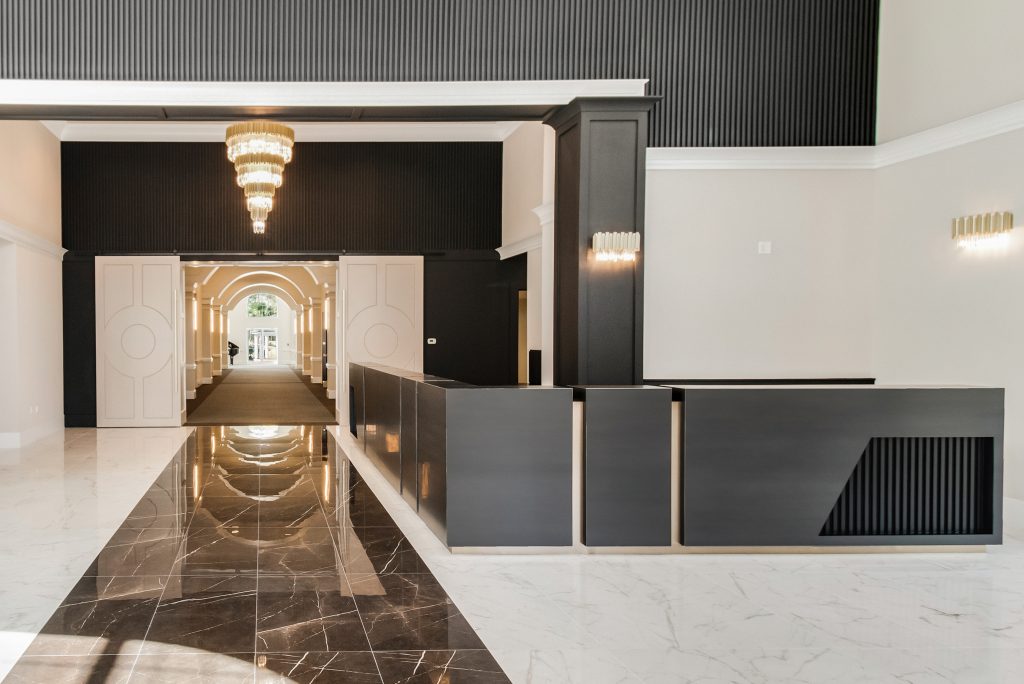 Transforming a development
East Coast Golf Management has been hired to oversee day-to-day operations for the golf courses, two clubhouses, convention center and VAC.
East Coast also manages Rivers Edge, Wachesaw Plantation East Golf Club and International Club of Myrtle Beach, and has a total of 23 courses in its marketing cooperative that includes the Myrtle Beach Golf Trail.
East Coast is headed by president Mike Buccerone and executive vice president Rob Mosser.
Sea Trail Golf Resort Management, LLC is composed of Riptide Builders owners Robert Hill and Donald Bean, Golf Trek and Myrtle Beach Golf owner Smith, and new Rivers Edge owner Sandesh Sharda.
The group has already spent well over a million dollars on improvements since its acquisition in March, with several more millions planned in the near future.
The convention center has undergone a transformation that includes work on the roof, landscaping, lighting, tiles, pressure washing and the parking lot, and is expected to fully open in early December, with a soft opening and group tours later this month.
The convention center includes a bar, lounge, gaming areas with electronic dart boards, Golden Tee video games, shuffleboard, and 86-inch televisions, and up to four golf simulators are planned.
"It's going to knock people's socks off," Smith said.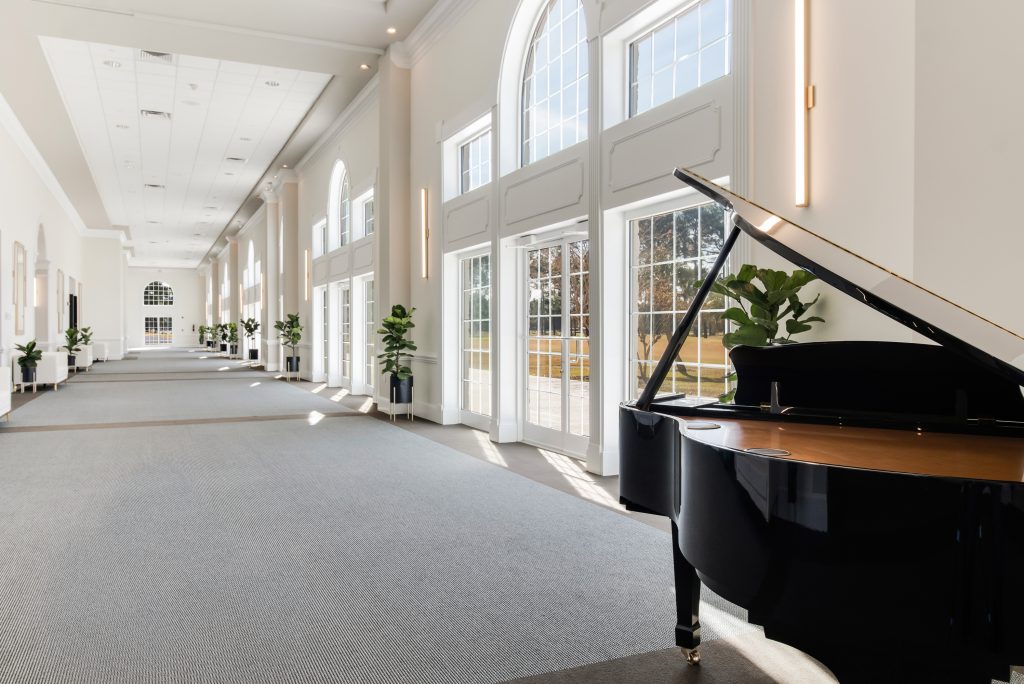 Improvements to the courses designed by Rees Jones, Willard Byrd and Dan Maples, clubhouses, and facilities are planned or are already underway.
A new driving range is planned, though it may begin as a temporary range and transition to a permanent practice facility.
The Jones-Byrd clubhouse is in the midst of being completely redesigned, renovated and expanded to provide more amenities and upgraded food and beverage options. The renovations are expected to be completed in March.

The clubhouse will be shut down over the coming weeks and a temporary pro shop and golf F&B operations will be established in the convention center for the winter.
East Coast has been approved to hire additional personnel for commercial operations and golf course maintenance, and to purchase new maintenance and operational equipment.
The courses have already undergone a heavy overseeding with winter grasses to ensure optimal playing conditions this upcoming spring golf season.
Smith said tentative plans include closing two of the three courses, which all opened between 1986 and 1990, next summer to redo the greens and make other improvements. The Byrd and Jones courses feature Bermudagrass greens while the Maples course has bentgrass.
Golf course architects and renovation companies have already visited Sea Trail for proposals, including a member of Rees Jones' design staff. Ownership has been in discussions with Tim Cate of Sunset Beach to oversee the renovation work on the Byrd Course.
Cate's area designs include Thistle Golf Club, Cape Fear National Golf Course and all four of the Big Cats courses at Ocean Ridge – though Lion's Paw is a co-design with Byrd, for whom he worked for several years. A Cate-designed putting course that could be built as early as next summer is under consideration.
Repairs to cart paths, irrigation and electronics are planned this winter.
To attract more package play that includes lodging and tee times, an all-day play rate is being created for the courses and lodging properties may include a fourth night free for traveling golfers.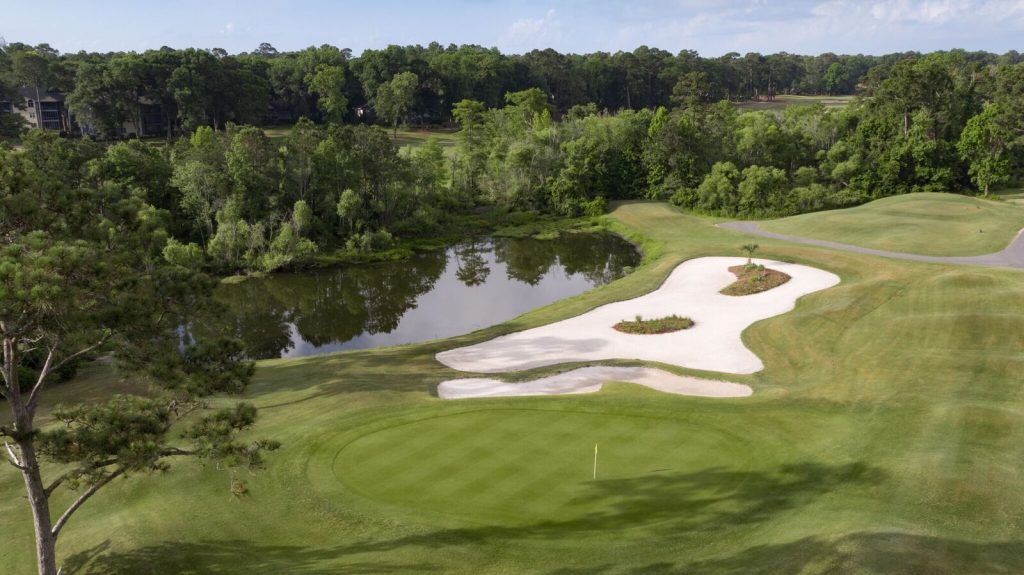 A sprawling resort
In July, the Sunset Beach Town Council approved all of the key components of the extensive plan to rejuvenate Sea Trail and make it the epicenter of the town.
The approvals included rezoning for the hotel and 450 short-term rental units that are intended for visitors and tourists – including 27 townhomes in a section of Sea Trail called Sawmill that could be completed by January and 125 units that could be completed within a year – and several commercial businesses within Sea Trail.
The development plans include a golf simulator entertainment complex that may include Toptracer technology, a golf cart rental business, a convenience store, and new food and beverage establishments.
The new zoning allows for several other property uses.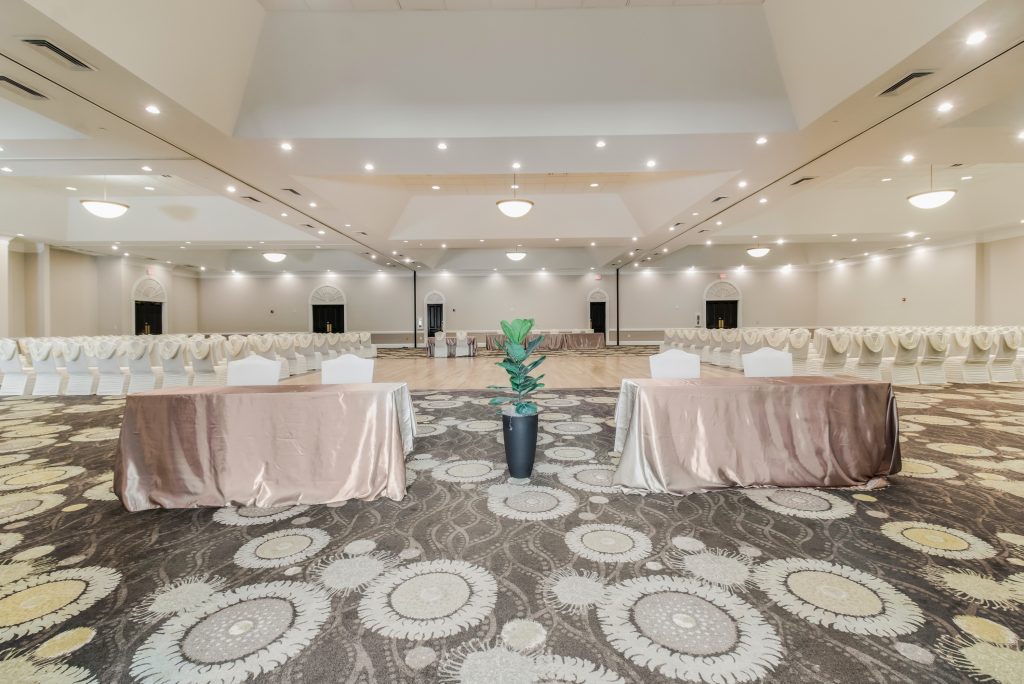 Smith has said it could take up to seven years to complete the entire development plan.
Riptide Builders continues to build single-family and multifamily housing developments within Sea Trail on more than 200 acres of undeveloped land it has purchased.
Sunset Beach mayor Shannon Phillips said in July that he's excited about the prospects of Sea Trail as a centerpiece of the town.
"You've got to have a place for people to stay, and you've got to have things for them to spend their money on," Phillips said. "It needs to be a one-stop shop . . . to get this money flowing here for our citizens so we won't have to eat [the cost of] everything here, get some commercial money coming in."