JOHNSONVILLE | Wellman Club closed in 2010, and remained closed for the past 13 years.
For most former golf courses, that extended period of being shuttered would put the property in a state of no return, with either unbridled nature or redevelopment replacing tee boxes, fairways, greens and bunkers.
But many in the city of Johnsonville kept the faith.
Some residents and a former course employee never gave up hope on a return of golf to the property.
Their belief and resolve were rewarded on June 1 when the reinvented Wellman Club opened as a municipal course owned by Florence County and leased by the city of Johnsonville following a $5 million restoration.
"When I heard that somebody wanted to buy it and it was going to reopen, it was like a dream come true to be honest with you," Bobby Hirst said, "because I was that close to quitting. I just couldn't do it anymore. . . . I still can't believe it's open."
Hirst is a former Wellman Club employee who retired when it closed, yet he maintained the property to retain the definition of the course layout for about 11 years with the financial and sometimes physical help of others.
He said he averaged about five hours each day over the decade-plus on the closed course's upkeep, often spending way more time than he wanted servicing the one large mower that was available.
"Just about every day there was something wrong with it," Hirst said. "Every time I got on it I was like, 'Well, if it quits we're not going to have a golf course.' "
The city wanted to maximize its opportunity. So it brought in eight-time major champion Tom Watson to look at the property as a possible architect before hiring renowned course designer Rees Jones, who has designed or performed a major remodeling of approximately 250 courses worldwide by his own count, including several in the Myrtle Beach area.
The revived course played about 600 rounds in its first four days, which encompassed a weekend, and many came from surrounding areas.
"They're excited not to have to drive to the beach to play golf anymore," said Dave Mace, a member who grew up a couple houses from the club.
The course is just outside of both Horry and Georgetown counties, about 45 miles from the center of Myrtle Beach.
A grand opening celebration is planned for October that will include members of the Wellman family and celebrate the course's past and future.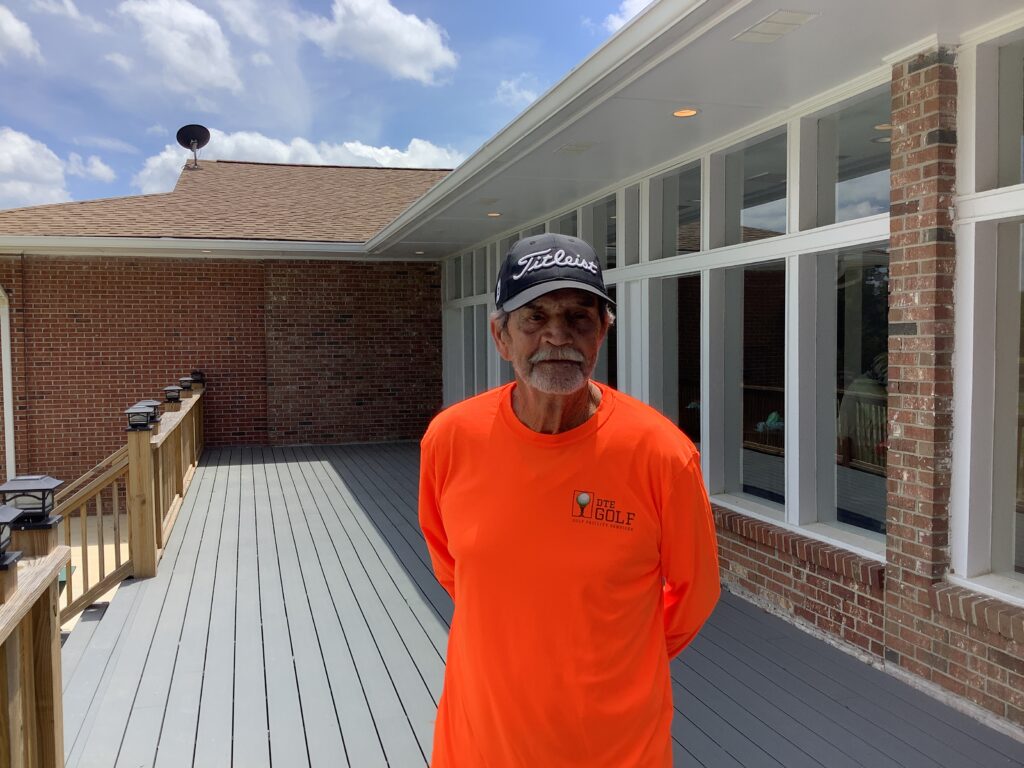 How, why the course reopened
Johnsonville leaders believe the course can spur economic growth for the city in addition to being a community amenity.
The nearly two-year project was funded largely by the Florence County One-Cent Capital Project Sales Tax. The city was allocated $3.9 million from the tax and added its own money to reach $5 million for the project, according to Gary Arthurs, a city councilman, the city's golf committee chairman and a former superintendent, head pro and general manager of Wellman Club from 1978-2000.
City administrator Jim Smith and Ben Ziegler, the city attorney from 2002-22, pushed for the course's resurrection and the city council approved it.
"We felt like it would be one of the best economic projects we could undertake," Arthurs said. "Getting that golf course open would bring people to buy gas, eat at the restaurants in the town and maybe spin off some other businesses."
The city presented its case for the required funds to a five-member county commission that oversaw the disbursement of the penny sales tax and "they were excited about it," Arthurs said. "They thought it would be a good idea for us. They knew Johnsonville was struggling.
"We've gone out and built ourselves I think a first-class golf course."
The county purchased the closed course for $575,000 in March 2021 from Danny R. Altman Properties, according to property tax records and the Florence Morning News, and the city has an option to purchase it in 10 years.
Hirst worked at the course from 1985 until its closure in a number of roles, and after masonry company owner Mack Altman purchased it, he approached the new owner about continuing to cut the layout to help maintain its value.
Both Altman and some residents around the course helped fund the maintenance.
"He wanted to sell it but we didn't have any idea that it was going to take 10 years," Hirst said. "I just kept going and going and the golf course got smaller and smaller because it was growing too fast for me.
"I knew that if it didn't look like a golf course, nobody was going to buy it. There were rumors it was going to be turned into a farm, [RV park] and all kinds of stuff, so I kept going. If I quit I knew there weren't going to be any [buyers] because you wouldn't be able to see the layout."
Hirst's tireless dedication to the property's upkeep retained possibilities.
"If it hadn't been for Bobby Hirst we probably would have never undertaken that task, honestly," Arthurs said.
The city has hired Florida-based Down To Earth Golf Facility Services to manage the course. Pawleys Island resident and Coastal Carolina University graduate Don Groft is Down To Earth's business development manager for the Southeast U.S.
Harold Perry Jr. , a former touring pro who has been a Carolinas PGA member for 22 years, is the head pro.
Wellman Club has already sold about 70 memberships between $2,000 and $4,300 that are being offered to residents of Georgetown, Florence, Marion and Williamsburg counties, and parts of Horry.County including Conway.
Local rates range from $30 in the afternoon to $50 in the morning, and non-local rates are between $35-$80. Twilight rates are also available.
"My dream is for it to become a social center of the county . . . where people go there every day to play or hit balls, and it's going to be affordable," Jones said. "In a way it's a gift to Florence County. That was my objective was to give people a second home or a second place to hang out and really enjoy the game of golf."

Perry wants to host social events and competitive and charitable tournaments in the future.
"This is not going to be a country club, this is going to be a Johnsonville down home golf course," he said.
Layout details
Jones is a co-designer of Wellman Club with Bryce Swanson, the vice president and senior designer of Rees Jones Inc.
The par-72 stretches to 7,247 yards from the back tees, which is a couple hundred yards longer than the former Wellman Club, and has five tee boxes with other listed tee yardages of 6,775, 6,347, 5,745 and 5,287 yards.
Jones said the original design of Ellis Maples and Ed Seay was a good fit for the terrain and had a good flow of difficult and easier holes, so the course routing was largely preserved. The par-4 350-yard fifth and 472-yard ninth holes were rerouted for improvements and the length of par-3s was diversified, however.
Water hazards remain from the original layout, including several ponds, a large lake to navigate on at least two shots on the par-5 11th hole, and a creek that crosses the ninth hole. There is more elevation change than most courses closer to the beach.
"We wanted to have a course that gained a reputation that would make it worth traveling from Myrtle Beach to play, and because it is sandy soil we wanted the ground game to come into play a lot too," Jones said. "It's different than any Myrtle Beach course. . . . It looks like Pinehurst to some degree."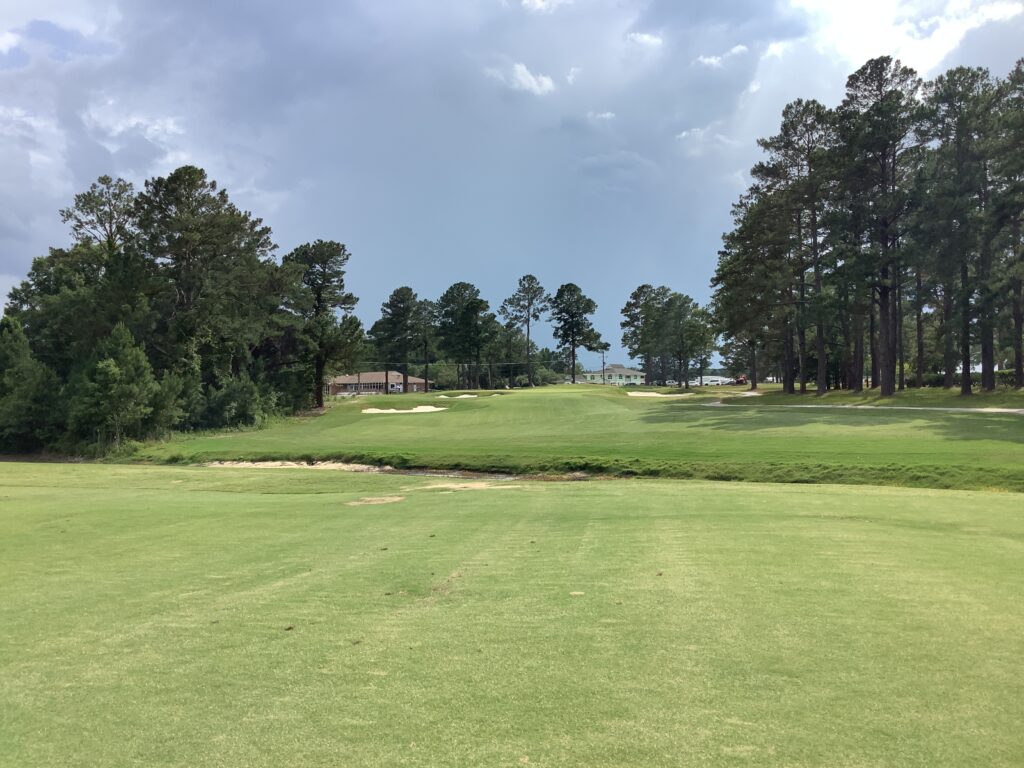 Greens are a decent size with impactful undulations and feature TifEagle ultradwarf Bermudagrass, which is featured on many Grand Strand courses.
TifTuf Bermuda, which is thought to be more hearty and drought and shade tolerant than the common 419 Bermuda, is featured on tees, fairways and rough.
Fairway bunkers weren't designed with large noses or high lips in most cases, making it possible to advance the ball a fair distance from them, and greenside bunkers were generally built close to the putting surfaces and aren't overly deep but can create challenging pin placements.
"The [greenside] bunkers are not huge. They're near the target. We didn't want to have long bunker shots for the everyday player, but they're strategic," Jones said. "I tried to do it more classic, more old style where it had more random bunkers than just a specific spot. There are cross bunkers, some are long, some are for the long hitter, some for the short hitter. We're trying to mix it up a little bit more because the golfers today have such a distance variation."
Some work still needs to be done, such as the growing in of areas on the periphery of play, the rebuilding of cart paths, and details such as mowing patterns. Greens are full but slow as course operators are being cautious not to cut them too low and put any stress on the new grass.
Clyde Hall of Southeastern Golf Inc., who has built numerous courses with Jones including Gator Hole Golf Course in North Myrtle Beach for a 1980 opening, oversaw the routing and construction of Wellman Club.
"I think we really accomplished a lot for the dollars that we had," Jones said.
The clubhouse includes an area dedicated to a Wellman Hall of Fame. It will include old drawings of the original course and flags and other items with previous logos, and people are contributing numerous pieces of memorabilia. "We have all the old stuff coming in. People are bringing in stuff in droves," Perry said.
The clubhouse also has a banquet room that doubles as cart storage.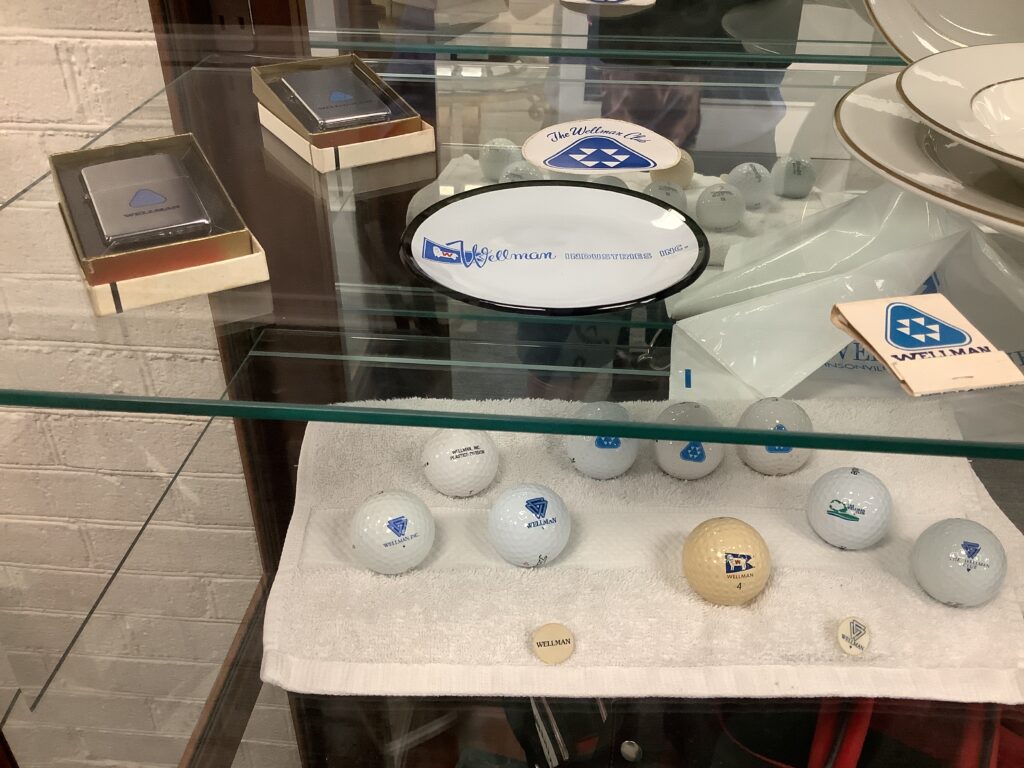 Ties to Myrtle Beach
Jones, 81, was intrigued by the project in part because of his deep connections to the Grand Strand.
He spent a lot of time in Myrtle Beach as a child when his father, Robert Trent Jones, was designing and building The Dunes Golf and Beach Club in the late 1940s.
He has been involved in several renovation projects at The Dunes Club and is expected to participate in changes to the course in preparation for the upcoming PGA Tour Myrtle Beach Classic tournament.
He has designed five Strand courses, though only two remain open – The Jones Course at Sea Trail Resort and his first solo design, Arcadian Shores Golf Club.
Gator Hole, the Falcon Course at Wild Wing Plantation and Belle Terre Golf Course have all closed for redevelopment.
Jones' sister-in-law owned the former Water Boggan water park. "This is like returning home," Jones said.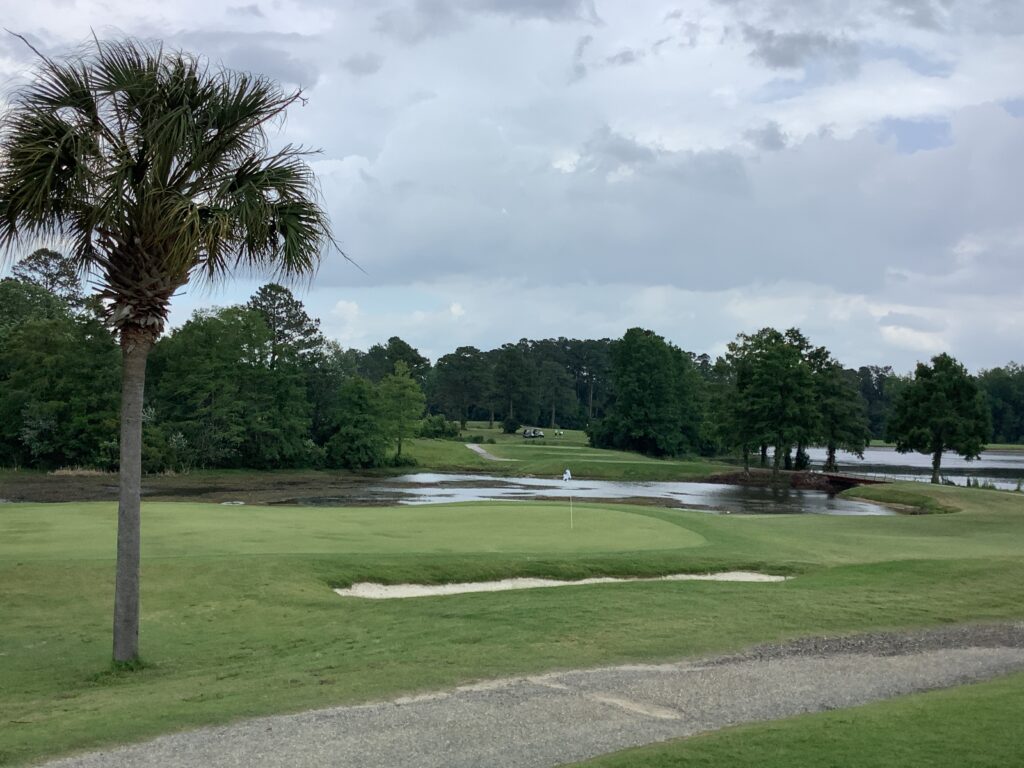 The Wellman Club's history*
Prior to opening in 1966, the Wellman Club property was used for sheep grazing by Nichols & Company, the precursor to Wellman Industries, according to Arthurs.
A group of businessmen in Johnsonville hired Maples to design the course, which opened as a nine-hole layout. An additional nine holes were added in 1971, Arthurs said, with Maples and Ed Seay combining on the layout.
Jack Wellman, who owned Wellman Industries — a wool and lanolin factory that later became a polyester factory and recycling plant in Johnsonville — offered to pay to build an additional nine holes and a clubhouse if the owners deeded that property to him, Arthurs said.
Wellman eventually bought out the other partners to make it a company-owned course, and added a swimming pool and clay tennis courts to make it more of a country club in an attempt to attract and keep skilled workers for his business, as well as entertain clients.
It was private for a while but became a resort and public course with former PGA Tour member Randy Glover as the pro.
The course was considered one of the top public courses in the state at one time and hosted a number of notable tournaments including the Wellman Club Invitational for 38 years, Korn Ferry Tour qualifiers for more than 10 years, U.S. Junior final qualifying, college tournaments, and Carolinas Golf Association and S.C. Golf Association championships.
The Wellman company sold the golf course in 2000 to a group from Richmond, Va., which allowed the course to deteriorate and eventually close in 2010, Arthurs said.
With the foresight and help of many, it has been revived.
* As partially previously reported in The Sun News by author Alan Blondin