A pair of transfers who are expected to make an immediate impact, one of the top juniors in Europe, and the son of a golf legend who is now making a name for himself comprise Coastal Carolina's incoming 2023 men's golf signing class.
It's a class that has head coach Jacob Wilner, a CCU alumnus who is entering his second season in Conway after 13 seasons as the head coach at Nevada, believing the Chanticleers will find another level of play and success next season.
The class consists of Jack Lee of England, Brady Duval from the International Junior Golf Academy in Florida – the son of former world No. 1 David Duval – Mississippi transfer Ludvig Eriksson and Francis Marion transfer Carlos Garre, who attended high school on the Grand Strand.
Wilner, a 2001 CCU grad and four-year golf team member, led Nevada to four consecutive NCAA regional appearances before taking over the CCU program in May 2022 and retaining assistant Yoshio Yamamota from the previous season's staff.
"Yosh and I have been working hard to seal up this recruiting class as it was our first one together," Wilner said. "We really wanted to get players that are very mature, players that have shown the ability to win tournaments, and we also wanted to get guys who have speed [in their swings] because that's kind of the direction of this game.
"I feel we got all of them with Jack, Carlos, Brady and Ludvig."
_ Jack Lee of England is ranked among the top 20 juniors in the European Golf Rankings, and in April he became the first player in the 42-year history of the Peter McEvoy Trophy – essentially the England junior boys championship – to successfully defend the tournament title.
The likes of Lee Westwood and Justin Rose are among the past winners.
"Jack is going to be a superstar," Wilner said. "Jack is a complete player and his maturity is so impressive. He has the tools to be a very successful college player."
Lee was a member of the 2022-23 England National Boys Squad, has a pair of holes-in-one in competition and has a low round of 10-under 62.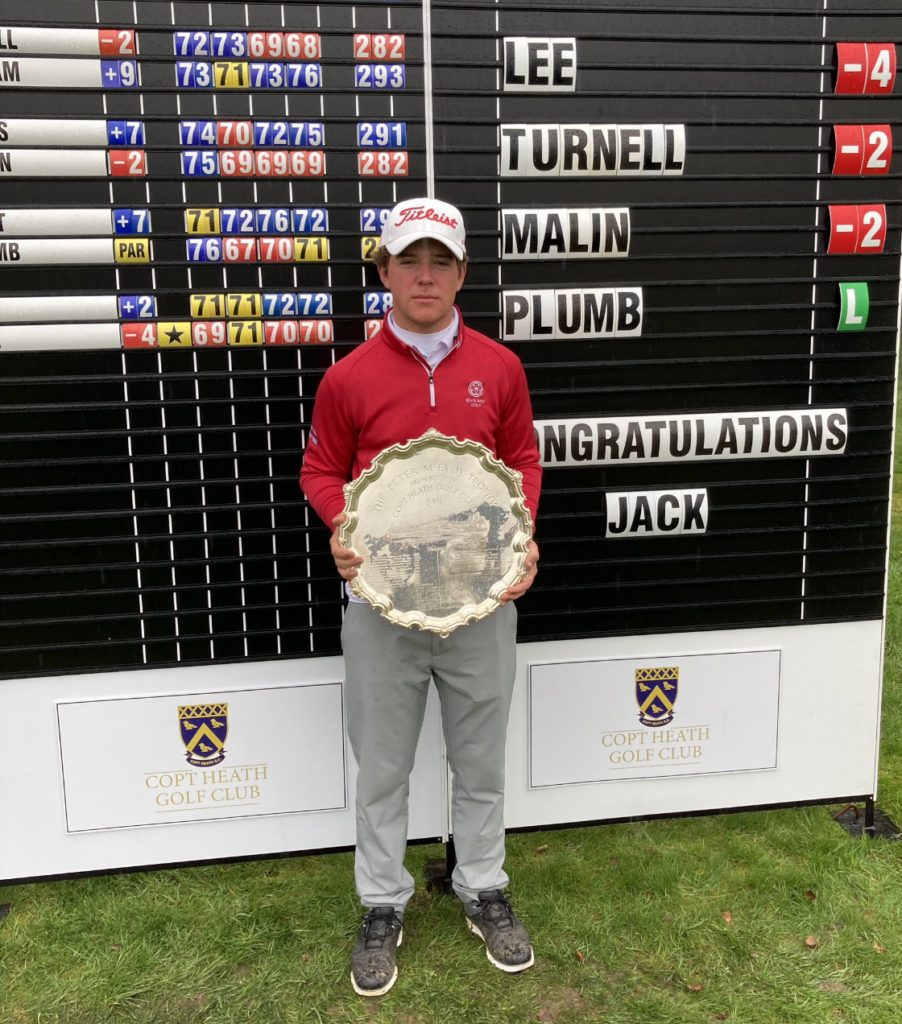 _ Carlos Garre transfers as a grad student from Francis Marion via Wofford College. He is a native of Spain who attended North Myrtle Beach Christian High.
Garre won the 2022 Spanish Men's Individual Golf Championship with a 6-under 282 at Pula Golf Resort in Mallorca, Spain.
"This kid knows how to play golf," Wilner said of Garre, whose father played in La Liga, the highest level of professional soccer in Spain. "Carlos has a true love for Coastal and he is excited to use his fifth year and play for the Chants. He brings with him lots of experience and a big personality."
As a teenager, Garre won the 50th George Holliday Memorial Junior at Myrtle Beach National Golf Club with a final-round 70 and placed fourth in the Beth Daniel Junior Azalea in Charleston with a final-round 6-under 66.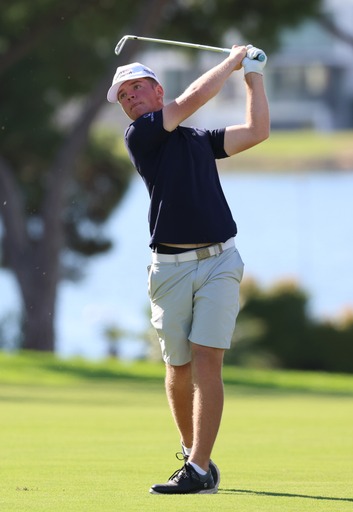 _ Ludvig Eriksson transfers from Mississippi as a rising junior who had a 71.67 stroke average this past season in one tournament.
The Sweden native was ranked in the top five in his age group in his home country from 2014-2022, including being No. 1 in 2017-18.
He has six wins in amateur/junior events in Europe and represented Sweden in the European boys team championship, World Junior boys team championship, and the Youth Olympic Games.
"Ludvig is a very experienced player that has competed all over the world," Wilner said. "He has won big events and feels like it's time for him to shine at Coastal for the next two years."
_ Brady Duval has won events on the American Junior Golf Association, Junior Golf Scoreboard and World Amateur Golf Ranking tours in recent months.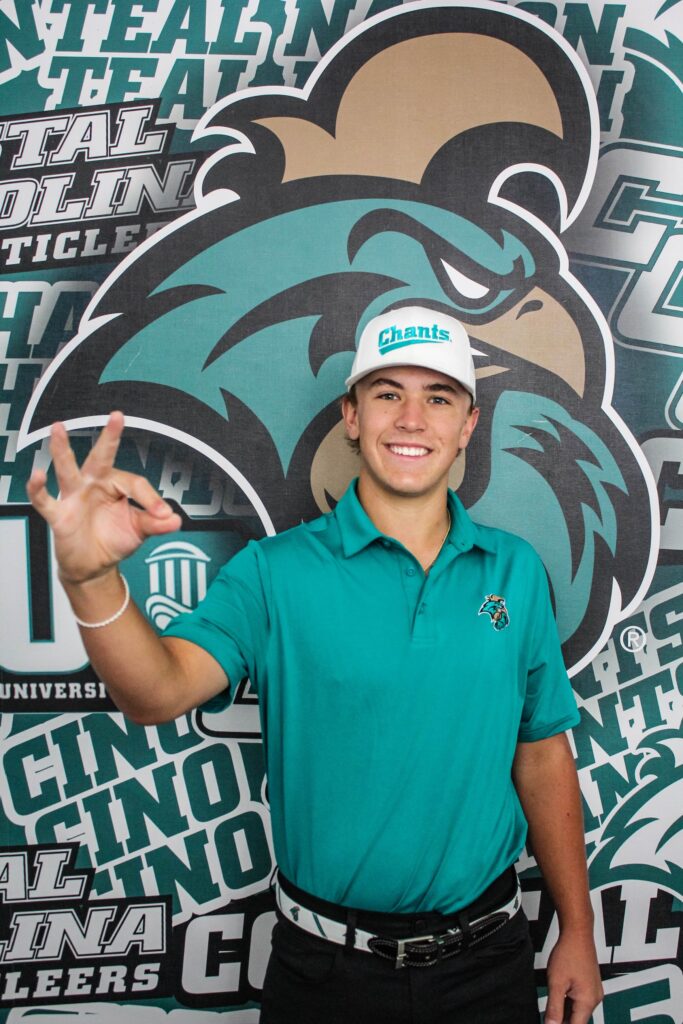 Who is coming back?
Recent graduate Seth Taylor is among six players expected to return next season, and is coming off the third lowest full single-season stroke average in CCU history of 71.71, behind only Dustin Johnson's 70.40 in 2006-07 and Zack Taylor's 71.33 in 2018-19.
He qualified as an individual for an NCAA regional this past season and finished 2-under par at The Cliffs at Keowee Falls in Salem.
The Chants finished inside the top five in five of their 10 tournaments in 2022-23, but also finished outside the top 10 in four of those events. They finished fifth in the Sun Belt Conference championship.
Canadian freshman Owen Kim played injured this spring so he should be more of a force next season, and other returning players include rising fifth-year senior Garrett Cooper of Chesnee and rising junior Trey Crenshaw of Lancaster, who both had 2022-23 stroke averages that were less than 73.7.
"We're in a really good spot," Wilner said. "I've been doing this awhile, and this recruiting class is pretty good. We're going to be a good golf team."
Wilner plans to have qualifying beginning the first day of practice for the 2023-24 season. It's something he liked to do at Nevada.
"These guys need to know that every day at practice means something and every qualifier means something," Wilner said. "When you're on a good team a lot of times qualifying for tournaments is harder than actually playing in them."We're going to have 10 guys on the team so we're going to have some very intense qualifiers."