Sandesh Sharda is making his debut in the Myrtle Beach golf market as a course owner, and he's about to make quite a first impression.
Sharda purchased Rivers Edge Golf Club in Shallotte, N.C., on Friday, and he plans to heavily invest in the course and upscale amenities, which will include valet parking and a new fleet of golf carts with GPS service.
The 6,900-yard Arnold Palmer design that opened in 1999 is one of the area's more scenic courses with numerous holes along marsh, the Shallotte River and Copas Lake, requiring long stretches over wooden cart bridges.
"My plans are to improve the experience for our golfers," Sharda said. "That property is beautiful, it has some of the best views I've seen at a golf course. We want to elevate the experience in the golf capital of Myrtle Beach."
Rivers Edge has been ranked among the top 100 public courses in the U.S. by Golf Digest – as high as No. 62 in 2007 – and has been named one of the top 10 public courses in North Carolina by Golfweek.
Accompanying Sharda's big plans are great expectations for his new investment.
"Our intent is to be the best golf course not only on the East Coast, but at least top 10 within the country. That's our ambition," he said.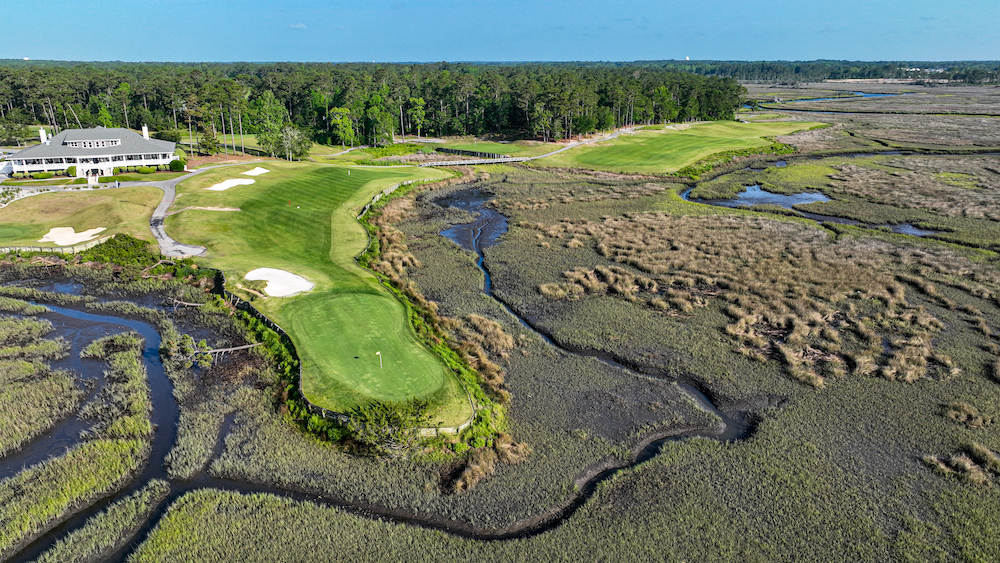 What's coming
A new fleet of Club Car carts with Wifi and GPS screens will allow food orders to be made.
Improvements to course conditions will be a priority and any trouble areas on greens will be targeted – possibly with sod.
The course will be overseeded wall to wall this fall.
Some improvements such as the repairing of cart paths and buttressing of bulkheads are already underway.
Sharda plans to elevate food and beverage and is considering nightly dinner service in the clubhouse.
He is considering going to year-round single teeing, which would reduce congestion on the course and likely lead to faster rounds.
Rivers Edge will be a green facility with new solar for electricity needs.
A visit from representatives of the Arnold Palmer Design Company has been scheduled to receive recommendations for future renovations.
Sharda also plans to increase promotion through social media channels such as YouTube, TikTok and Instagram, and improve SEO for searches. "This is an Arnold Palmer signature golf course, and I don't think it has been marketed enough in the social media space or through Google searches," he said.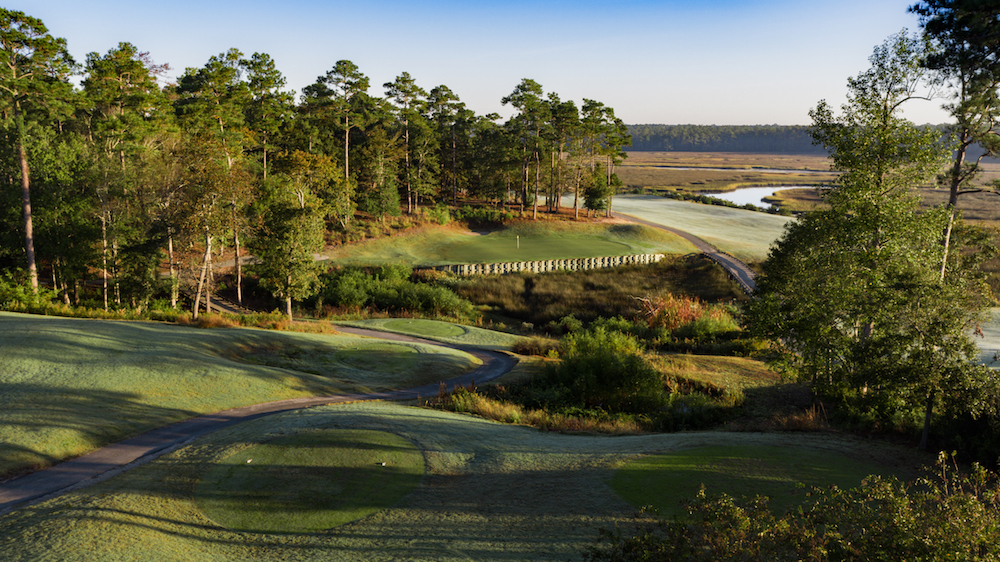 Who is Sandesh Sharda?
Sharda, a 30-year resident of the Washington, DC, area, founded and operated for two decades Miracle Systems, an IT services and consulting firm that contracted with numerous federal agencies including the Department of Defense, Department of Homeland Security, Transportation Security Administration (TSA) and the Air Force.

Services provided included program management, engineering services, financial consulting and information technology systems development including mobile apps, and it had 600 employees when Sharda sold the company in March, he said.
He has never been involved in the golf business.
"So this is something new for me," Sharda said. "My passion is running businesses, doing management of businesses, turning businesses around, and exploring new opportunities."
Sharda may soon become more heavily involved in the Myrtle Beach golf market, possibly with partners, though he wouldn't provide many specifics.
"I found Rivers Edge and I'm negotiating other golf courses in the Myrtle Beach area," he said. ". . . It could be a partnership, it could be an outright purchase. It's more than one course. There are multiple courses. Some are in the Myrtle Beach area."
Sharda has already invested in other property in Brunswick County such as single-family homes and townhomes, including a group of 27 townhomes in a section of Sea Trail Golf Resort called Sawmill that will be available for short-term rentals to vacationers including golfers. They could all be completed by January.
"I find golf courses and related services around the golf industry to be very fascinating, such as providing residential accommodations, just like integrated services," he said. "Whether it is residential accommodations to golfers or beachgoers, a cart leasing business, hotels, food and beverage, I think they are all integrated with the tourism industry within the golf space."
Sharda said he's interested in the Grand Strand specifically because he sees the coastal Carolinas growing with people migrating to the area.
"Using a combination of some analytics, I narrowed down on North Carolina and South Carolina to be an area where in my view the next boom is happening, prices are going to appreciate, and I think overall it's going to shape up as our next growth area," Sharda said. "In my view the Coastal area of Myrtle Beach and Wilmington are already saturated and expanding inwards, meaning towards the Shallotte, N.C., area. I thought this was a perfect division [because] between Sunset Beach, Shallotte, Ocean Isle Beach – it's going to see a lot of growth because with Wilmington and Myrtle Beach there is nowhere else to grow but the center."
Sharda purchased Rivers Edge's 226 acres from an ownership group that included managing partner Charlie Smith of Charlotte, N.C., for an estimated $7 million, according to Brunswick County excise tax records.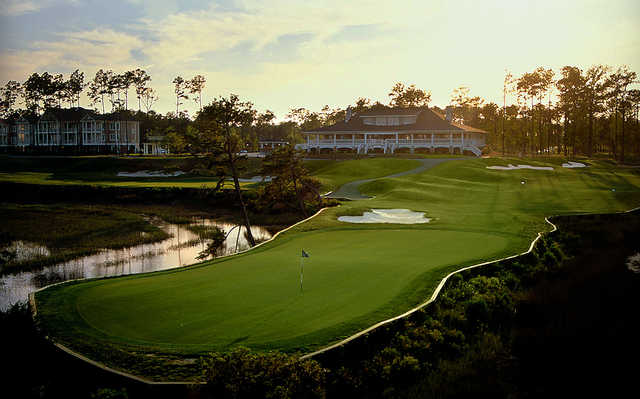 East Coast retained
Rivers Edge will continue to be managed by East Coast Golf Management, and will continue to be a part of East Coast's marketing cooperative that involves inclusion in the Myrtle Beach Golf Trail and its membership program.
"East Coast has a partnership moving forward with new ownership. We're looking forward to the future and how we can continue to improve Rivers Edge and make it better than it is now," said East Coast Golf Management president Mike Buccerone. "It's 100 percent all-in on everything . . . so we're really going to put our best foot forward."
The course has had upgrades over the past few years.
It underwent a renovation project in 2015 that included the installation of Sunday ultradwarf Bermudagrass on its greens.
Renovations last year included reshaping the green surrounds on the 18th hole, which plays along the Shallotte River, including a new rock feature containing a set of stairs leading from the 18th green to the clubhouse.
The first stage of a comprehensive bunker project was completed on holes 1, 6, 7, 9, 14 and 18 featuring new shaping, drainage and sand. Wooden bridges were also improved to provide a smoother ride.
East Coast manages Rivers Edge, Wachesaw Plantation East Golf Club and International Club of Myrtle Beach, and has a total of 23 courses in its golf trail co-op.