Eagle Nest Golf Course wants to be the longest course in the state.
New back tee boxes are being added to most holes at the Little River layout, and by this summer the 44-year-old Gene Hamm design should be approximately 7,900 yards. About 1,000 yards are being added to the current length of 6,901 yards, though the course can now measure more than 7,000 yards when the back tee boxes are fully extended.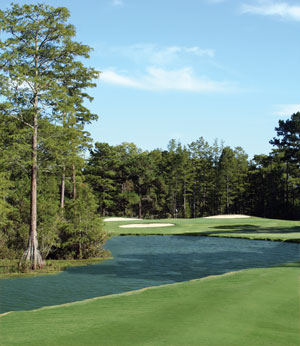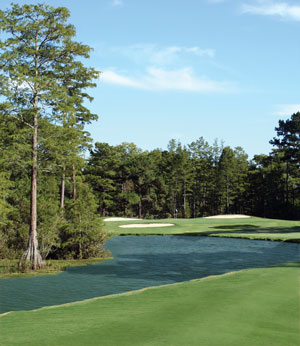 The Ocean Course at Kiawah Island is considered the longest course in the state at 7,817 yards, according to S.C. Golf Association staff. It's listed playing yardage for the 2012 PGA Championship was 7,676 yards.
The Roger Rulewich-designed Grande Dunes Resort Course is considered the longest course on the Grand Strand at 7,578 yards, and was listed at 7,618 yards before alterations a few years ago.
The additional distance is being added to 13 holes at Eagle Nest Golf Course. The new tips will be called the "Perch Tees" and will be constructed to resemble eagle's nests with elevation and ornamental grasses.
Trees have been cleared behind existing tee boxes and shots from the Perch Tees will often be through tree-lined chutes. Players will have ample room to land drives as there are just a few houses around the course on holes 8, 9, 16 and 17.
Eagle Nest Golf Course boasts one of the toughest three-hole finishes on the Strand, with the 449-yard par-4 16th, 616-yard par-5 17th and 185-yard par-3 18th over water and a front bunker. That stretch will be even more difficult with the lengthening of the final two holes. The 18th is expected to become a 240-yard par-3.
By Alan Blondin
The Sun News