Shaftesbury Glen Golf & Fish Club, Named One of S.C's 22 Best Golf Courses By Golf World In 2009, Beautifully Restored And Enhanced By Renovations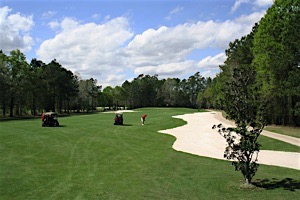 Shaftesbury Glen, located west of Myrtle Beach, S.C., reopened on March 12, 2016 after being closed for two months for extensive renovations to the 18-hole golf course due to historic flooding that occurred throughout South Carolina in fall, 2015. The Shaftesbury Glen Renovation has given the course a new look, which is greatly enhanced by new waste areas and redesigned bunkers, in addition to new senior tees, mounding to enhance the visual appeal on five holes, and opened-up approaches to the greens on eight holes for easier playability.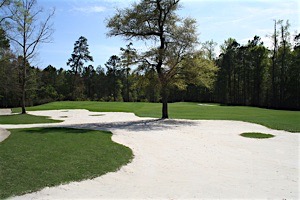 In October 2015, the entire state of S.C. experienced what is now known as the, "one-thousand year flood." President Obama named Horry County, where Shaftesbury Glen is located, and other counties in S.C. disaster areas as more than 24-inches of rain fell in many parts of the state.
"The result of the two month Shaftesbury Glen renovation is nothing short of a miracle," said Paul Himmelsbach, one of the owners of Shaftesbury Glen Golf & Fish Club. "We not only repaired the damage but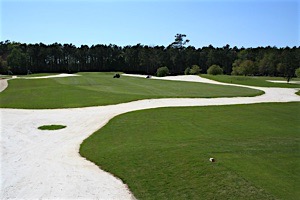 also managed to enhance the look and dimension of the course by placing waste areas, used for drainage, in visually impactful areas. In doing so, we now have a course that, even with extremely wet conditions, will allow golf carts to access both sides of the fairways, providing golfers with just short walks to their balls. More importantly, especially for senior players, they will be back on the cart paths only a day or two after a heavy rain."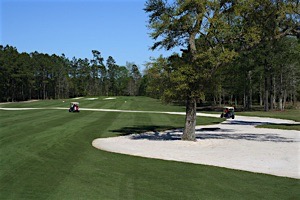 As the silver lining in this saga, the Shaftesbury Glen renovation has ensured that Shaftesbury will remain one of the top courses in the entire Myrtle Beach area.
"The enhancements we made are reminiscent of those that Ben Crenshaw and his team made to Pinehurst #2 before the 2014 US Open," said Himmelsbach. "We're looking forward to hearing the reactions of golfers who've enjoyed the course in the past when they return to play it again. We've been able to reintroduce the course with new features that make it a better test of golf and a more enjoyable layout."