River Oaks Golf Club has been granted a reprieve.
A developer representing course ownership had requested a rezoning and presented a proposal to Horry County officials calling for its redevelopment into a housing development. But the rezoning request was withdrawn on Oct. 19 by developer Diamond Shores, which is represented by chief operating officer David Schwerd, a former Horry County planning and zoning director. The proposal featured 558 housing units for a density of about 3.25 units per acre on the property's 172 acres.
It included 397 single-family lots, 63 townhome units and 98 semi-detached units (adjacent duplexes). About 68 acres of common open space were planned, consisting of 24 acres of ponds, 35.6 acres of activity space and a small area of wetlands, and sidewalks and a 22,000-square-foot community garden were also part of the proposal.
The project was scheduled to be presented to the Horry County Planning Commission in November. River Oaks is currently zoned SF-10 & GR, which would still allow a residential development under the guidelines of minimum 10,000-square-foot single-family lots, and Diamond Shores was requesting a change to MRD2 to allow for its specific plans. Schwerd said a boundary survey was being performed on the property in late November, and it "will be up to the ownership group if they want to move forward with development under the existing zoning."
The course is owned by a group of investors, including the Gray family of Myrtle Beach.
"There's always consideration of a different purpose of the course, but right now we're operating it as a golf course and trying to provide the best product we can provide," Gray said. "There's no current activity on anything other than that." As has become customary with golf course redevelopment proposals in the Myrtle Beach area, the project received heavy backlash from neighbors who want the golf course to remain and don't want to further congest a busy area.
That dissension would have put pressure on Horry County Council members to deny the rezoning request. Councilman Dennis DiSabato, whose district includes the course, said publicly that he would not support the rezoning and told the Horry Independent that he had the support of the majority of the council.
River Oaks' past, possible future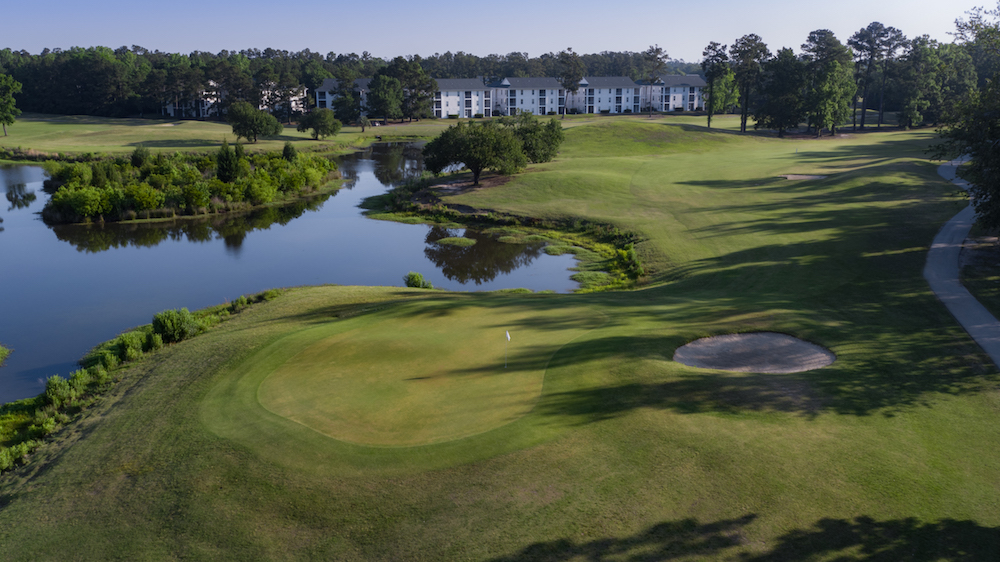 River Oaks is a 6,800-yard Gene Hamm design that opened in 1987 and became a 27-hole facility with the opening of the Bear nine holes in 1991. The Bear nine, which was on the east side of River Oaks Drive, closed in September 2021 and was sold to Chris Manning Communities to be developed into about 200 single-family home lots. That sale was for $3 million, according to Manning and Horry County online records. The Otter and Fox nines remain. The Fox is the most scenic of the once-trio of nines, reaching the Intracoastal Waterway on a couple holes.
River Oaks is operated through a long-term lease by a group of investors under the name River Oaks Golf Club LLC that includes club general manager Scott Taylor. Schwerd said the owners and his company don't intend to submit another rezoning request until the county develops a funding plan for the widening of River Oaks Drive.

That is not likely to happen for at least a couple years through Ride IV, the plan for county road improvement projects beginning no earlier than 2025 through a penny sales tax. The extension of that penny sales tax, which funded Ride I, Ride II and the current Ride III projects, will need to be approved through a voter referendum and will likely be on ballots in November 2024.
Ride IV and its possible impact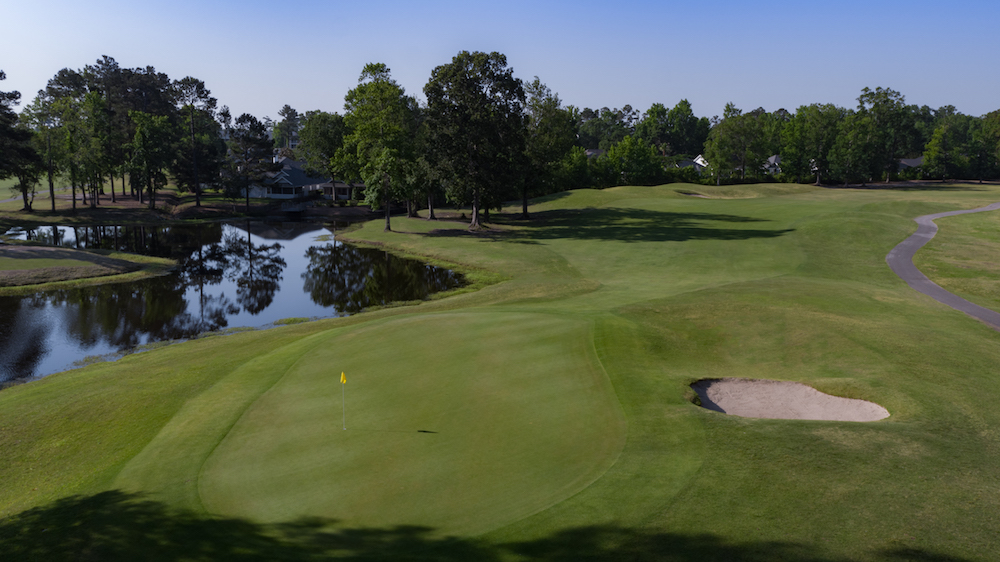 Ride III projects are projected to be completed by the summer of 2025, and Ride IV projects would commence thereafter if the sales tax is approved.
Gray is chairman of the RIDE IV Sales Tax Advisory Committee. He said the widening/improvement of River Oaks Drive is among 35 projects that the committee has recommended for consideration by the County Council. County and SC Department of Transportation staff are beginning to estimate the cost of the projects.
Gray said River Oaks Drive was also a consideration for Ride II and Ride III plans but didn't make the cut. Gray said the advisory committee will exist through May or June of 2023, and the county is required to appoint a six-member sales tax commission that will take over the committee's work. So the current Ride IV plan won't be considered by County Council until at least the spring of 2024, when it will determine the priority of the road projects and whether or not to hold the sales tax referendum that fall.
Diamond Shores' withdrawn proposal included a development agreement with the county that would have provided $1,000 per housing sale to area improvements, including $540 per home toward a River Oaks Drive widening project.
According to county records, the River Oaks Drive corridor already contains nearly 7,000 homes, and more than 4,200 have been approved for construction in the area in the coming years based on Horry County zoning regulations and home permits. If it closes, River Oaks Golf Club will join a handful of courses in the market over the past five years that have closed in favor of housing projects including The Witch Golf Links, Farmstead Golf Links, Possum Trot Golf Club, Heather Glen Golf Links and Indian Wells Golf Club.
Additionally, nine holes have closed at River Oaks, Aberdeen Country Club and The Pearl Golf Links.