Myrtle Beach Airport Dining Choices
Posted on December 12, 2012
Filed under Articles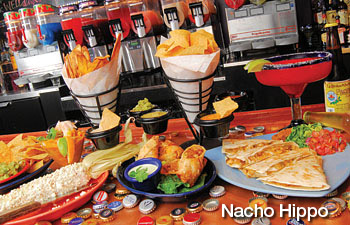 The new Myrtle Beach International Airport offers some improved dining choices. In the terminal's post-screening area, passengers will enjoy some fabulous new dining options including the popular local favorite Nacho Hippo as well as the nationally known Steak 'n Shake and Dunkin' Donuts.
"It was of great importance to our team that we give our passengers a sense of our community the minute they arrive in our airport. MYR is a key touch point in the traveling experience and our new terminal will only enhance that feel. We are so excited to have our longtime partners at MSE Branded Foods work with the creative professionals at Divine Dining Group to license one of their most popular local brands and bring it into the mix of venues for this project," explained Michael La Pier, Director of Airports.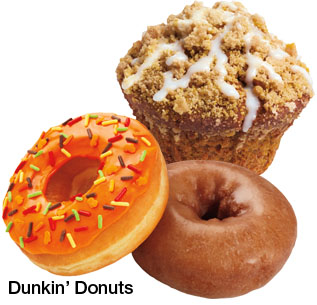 Nacho Hippo puts an international twist to hand crafted tacos, designer nachos, and fantastic quesadillas. The bar offers a wide variety of signature frozen drink concoctions, fresh squeezed margaritas and a huge selection of tequilas – all served up in a wide open fun casual atmosphere.
Remaining a part of the food & beverage mix are these favorite grab and go offerings: Pizza Hut Express, Subway and Java Coast Coffee.
The pre-screening area will feature a casual dining facility and perennial favorite Dunkin' Donuts Express. The décor will showcase a mural by renowned local artist Caitlin Beidler, showing the Myrtle Beach boardwalk over the years, shag dancing, the beach and golf.